Thanks for printing! Don't forget to come back to Zerorez Carpet Cleaning for fresh content!
How can you tell if your carpet cleaner actually leaves your carpet cleaner? Watch the "residue test" to find out:

The Zerorez Difference™

Gets more out
Dries Faster
Stays Cleaner Longer
No Soaps or Harsh Chemicals
No Crunchy Carpet
No Reappearing Stains
Safe for children, pets, and the environment

or receive an estimate

"My husband and I are Real Estate professionals and recommend Zerorez to all our clients. We wouldn't dream of letting any other company clean our carpets."
~ Karin, Las Vegas

"I love having Zerorez clean my carpets. They let you know when they are coming, explain what they will do and verify that you are happy with the results before they leave."
~ Jared, Minneapolis
No Harsh Chemicals. No Soap.
Cleans Better Than Both.
Only Zerorez cleans without leaving dirt-attracting residue behind.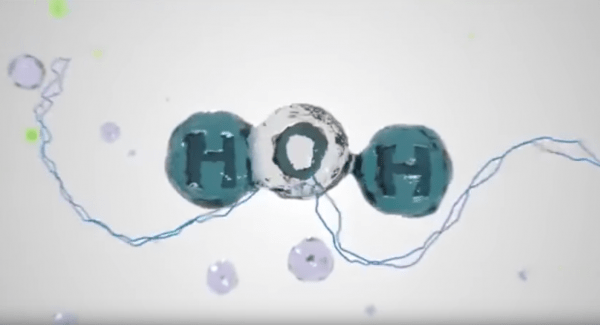 At Zerorez, we don't use soaps or harsh chemicals. Instead, we use a patent-pending solution called Powered Water®. It's simply soft water that's been zapped with electricity. It's safe enough to drink, yet powerful enough to clean.
No other carpet cleaner in the world gets your carpets as clean - or keeps them clean as long - as Zerorez.
Receive an Instant, No Obligation Quote
Zerorez and Competitor Carpet Cleaning Comparison Interactive Feature
1 Month
2 Months
3 Months
4 Months
5 Months
6 Months
If you haven't cleaned with Zerorez, your carpets have never really been cleaned.
"I cant use anyone else after using Zerorez.
The difference in my carpet is crazy compared to other companies we've used."
~ Xandra, Omaha
Quality Services, Quick Drying, Long-lasting Clean.
For All Your Surfaces:
Carpet Cleaning
Rug Cleaning
Tile & Grout Revival
Upholstery Cleaning
Granite Countertop Cleaning
Mattress Cleaning
Air Duct Cleaning
& More...
Get an Instant, Online Estimate
We couldn't be happier with our carpets, rugs and upholstery. We'll never use anyone else!"
~ Tyler, Salt Lake City
More Stars Than Any Soap Opera.
Including over 20,000 5-Star Reviews.
4.8 Average Rating on Google
Wow! I didn't know my grout was so dirty. My tile (and grout) looks like new! Thanks!
~ Jeffrey, Indianapolis
Very friendly and helpful! I am thoroughly satisfied with the service. Great job!
~ Craig, Phoenix
They were so pleasant, it was a pleasure having them in my home. They removed years of wear and dirt from our carpets.
~ Debbie, Dallas
Say "Goodbye" to crunchy carpet!
Zerorez gets your carpets cleaner and keeps them cleaner longer. We don't use soaps or harsh chemicals like the other guys so we leave absolutely ZERO residue. That means your carpets will look and feel their absolute best!
Get an Instant, No Obligation Estimate
Zerorez offers a 30-day Gotta Love It Guarantee™. If, within 30 days of your appointment, you're unsatisfied with your Zerorez Experience—for any reason at all—we will gladly return and re-treat the areas you're unhappy with.
Get an Instant, No Obligation Estimate
"They were great. Professional, quick, and explained what they were doing. They even came back under their free warranty to get a stain that showed up after the first cleaning."
~ Amanda, Atlanta
Who Is Zerorez?
Founders Gaylord Karren and John Hopkins never intended to be in the carpet cleaning business—they were making a living as property managers in Texas.
They managed over 3,000 apartment units, and their biggest frustration—and largest expense—was keeping the carpets clean for their residents. No carpet cleaning company was able to clean the carpets well enough to avoid having to replace them. Gaylord and John knew there had to be a better way to clean carpets.
With their experience in engineering and their backgrounds in the oil & gas industry, they discovered that there were two major problems with the decades-old carpet cleaning techniques. First, was the soaps and detergents the carpet cleaners were using. Second, was the ineffective tools used to get them out. The leftover chemicals continued attracting dirt and dust long after the cleaning, which caused the carpets to get dirtier faster.
Upon this discovery, and with the help of their friend and longtime home restoration specialist, Jim Stone, Gaylord and John set out to find a cleaner, safer, greener way to clean carpets. They founded Zerorez and the rest, as they say, is history.