10 Ways to Avoid a Holiday Disaster
10 Tips on How to Avoid a Holiday Disaster
You want to avoid stress, relax, and enjoy the holiday season. That's what we all want! Here are some tips on things to keep in mind that will help you avoid any potential holiday disaster. Enjoy!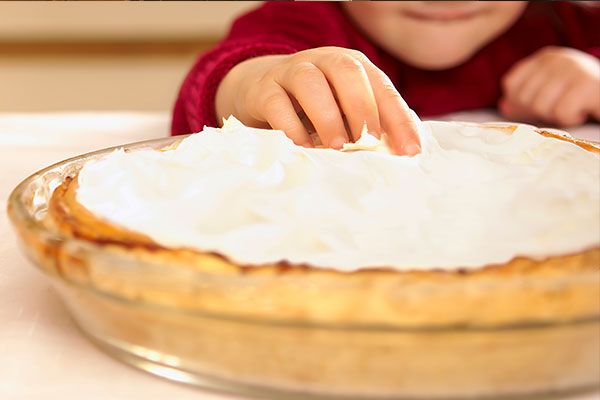 1. Don't put Angie in charge of making the ham. We all know she's the procrastinator of the family. She seems to think that no one will notice if she uses leftover turkey seasoning instead of a ham glaze. We notice Angie, we definitely notice.
2. Don't leave Little Lucy around the pies unsupervised. You've seen in years past what happens when she finds the pies; the entire center of the chocolate pie went missing, the pumpkin pie was used as a sandbox, the blueberry pie fell upside down onto the carpet, and all the cream had been eaten off of the lemon meringue. Let your lesson be learned and hide the pies on the top shelf to avoid another angry Uncle Tom.
3. Make and review the list of topics not to bring up around the in-laws. It can be a valuable reminder to review some topics that may be in the "in-law danger zone." A couple examples Your father-in-law's opinion of politics, or that one time you mentioned you were excited to inherit his 1966 Ford Mustang…bad idea.
4. Don't let Max around the Christmas tree. That dog is convinced that the string of Christmas lights was made for tug-o-war. If he gets a good grip on those lights, we all know what happens next, "TIMBER!"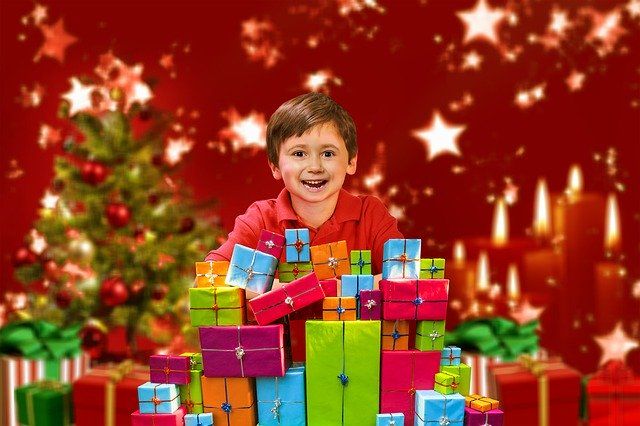 5. Wrap fake presents and keep the real ones hidden until Christmas morning. We have seen how excited Emma gets when she sees presents under the tree. In fact, she gets so excited that if you leave that curious mind staring at the gifts for too long before you know it, Christmas is going to come a week early.
6. Be careful in letting cousin Jim set up that reindeer on the roof that he loves so much. No matter how much he wants to be able to lift it up there himself, his skinny arms and precarious balance always cause a scare as he wobbles back and forth up the ladder. To avoid a tragic fall of both Rudolf and Jim, try tying the ladder to the drain pipes on the side of the house to keep him more steady.
7. Use plastic tree ornaments to decorate your tree instead of those fancy glass ones. For some reason, the boys find joy in having a dodgeball fight with delicate ornaments to see if they can get them to break when throwing them at their opponent. But this year, you will be the one chuckling at the boys as you watch and see that no matter how hard they throw, there will be no mess for mom to clean up this time around!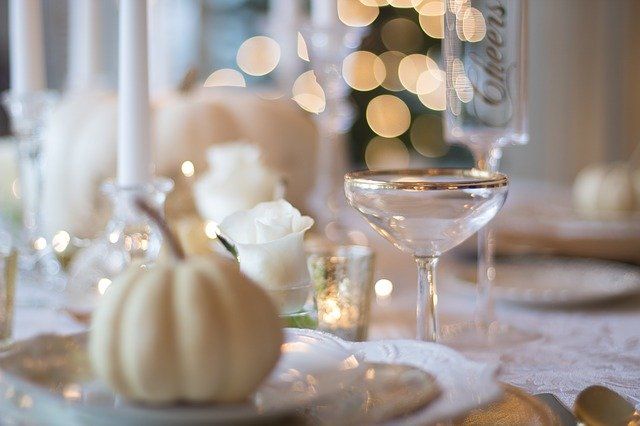 8. Put that fine china away for safekeeping. Let's just be honest with ourselves, it's not for eating on. It just isn't. I know what you're thinking, "I want the holidays to look perfect, and we only pull that china out once a year." Well, until curious Little Lucy has grown up that china should just stay put because when one of those plates comes crashing down, that holiday meal is going to get awkward pretty quick. They make some pretty nice looking plastic stuff now anyways…
9. To keep the sanity of all who will be staying at your house, book Uncle William a hotel room this year. Every time you agree to let him stay in your guest room, he stays up loud and proud in the living room, arguing with sports analysts on the television for all to hear. Even if he did go to bed on time, considering his snoring and sleep talking (more like sleep yelling), sleeping isn't a much quieter option for him.
10. And last but not least, avoid the bullets of your family critics by creating a cleaning checklist that will remind you to wipe down walls, baseboards, door frames, and knobs, vacuum our the windowsills, deep clean the refrigerator, and get rid of that stain in the center of the couch that has been staring at you for weeks.
Now that you've thought through how to you will shimmy your way around all these possible holiday tragedies, let's think more about tip number 10. Prep cleaning for the holidays can be stressful. When you sit down to make that list of all the things you want to clean before your in-laws come over, it can be overwhelming, thinking of everything on that cleaning list. Let us make your life less stressful and more enjoyable this holiday season by allowing us to deep clean your carpets, remove the pet hair from your guest room, make your hardwood floors shine, restore your bathroom tile and grout back to its original colors, or get rid of that stain in the center of the couch that you know will attract the attention of your guests. Give us a call or schedule an appointment today and our experienced technicians will be more than happy to come to resolve your cleaning needs and bring you some holiday cheer.
Markets