5 Easy Steps for Spot Cleaning Carpet
Of all the beautiful things life has to offer, stains are definitely not one of them.That's why stain removal is essential to battling anything life brings your way. Removing a stain from your carpet can be tricky business and sometimes overwhelming, but knowing the right steps and applications can fix this problem in no time. So next time life gives you lemons, you can clean that lemonade right out of your carpet.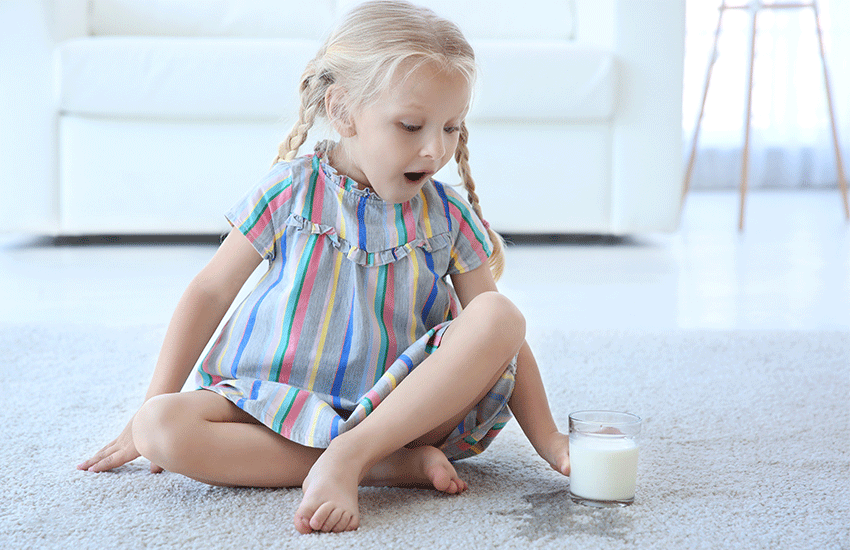 Materials you may need for this process include:
Paper towels, a terry cloth towel, or a neutral colored cloth
A spotting agent (Preferably The Zerorez® Spotter - Give us a call at (877) 321-0739 if you would like to get some)
A vacuum to remove soil and solid spills from the area. Wet/Dry Vacuums such as a Shop Vac® work best for on-the-spot clean ups and general maintenance of your carpet.
Make Sure To:
Test your cleaning agent on a hidden spot somewhere in the room such as under a couch or behind a chair. We've never had problems with our cleaning agents but every carpet reacts differently and it's better to be safe than sorry.
Make Sure To Avoid:
Scrubbing, rubbing, aggressively cleaning, and/or violently treating your carpet in anyway. Basically, be gentle with your carpet, it's always been gentle with you.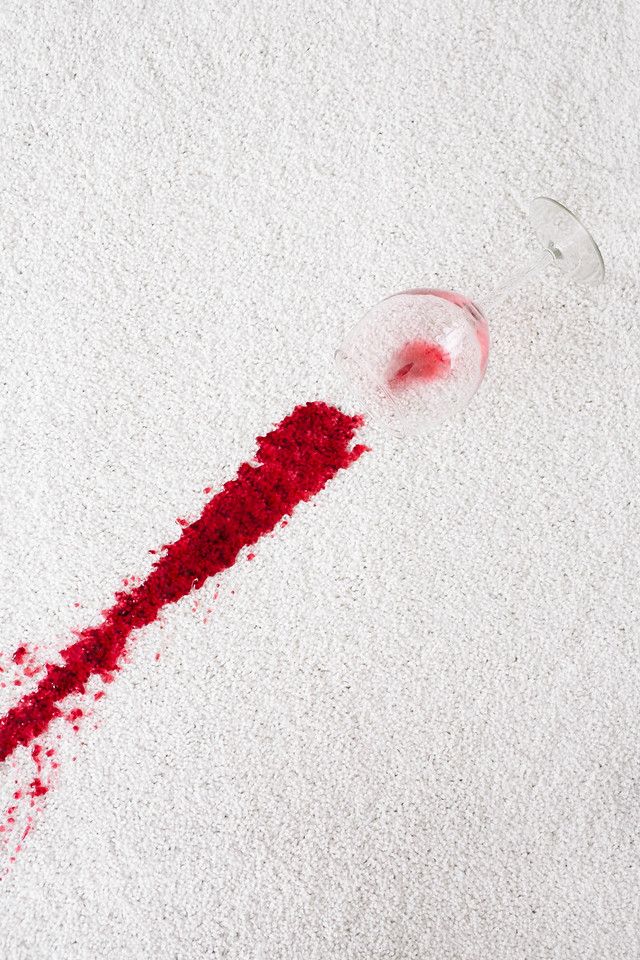 Cleaning Your Carpet in 5 Easy Steps:
Determine the nature of the spill. If it is solid, vacuum it up or remove the solid material surrounding the stain. If it is a liquid, soak up the fluid by placing a paper towel or terry cloth over the liquid and allowing it to soak up. Make sure all excess material is removed and you are left with just the stain.
Start by adding a small amount of spotting agent to the soiled area. Don't get too crazy, you can always use more later if you need it. For delicate materials such as upholstery or sensitive fibers, apply the spotting solution first to the cloth and then to the stained area.
Gently agitate the area with your finger or with the back of a spoon to insure the solution is well worked into the material. Again, the key word is gently, no need to be aggressive with it. Let this soak for several minutes (1-5 precisely) to insure that it has time to break up the stain.
Blott the area with your neutral colored cloth or towel by applying small amounts of pressure to the stain.
Repeat steps 2- 4 as needed. Consider using clean areas of the cloth to re-blot as to avoid contaminating the area again.
Bonus Step:
6. If you are in possession of a wet/dry vacuum, consider combining 4:1 ratio of water to white vinegar and dabbing this around the area. After that, use your vacuum to remove any residue or liquid that is left over.
If there is a remnant of a stain left over, don't fret, chances are it will be gone by the time the area dries. If not, it might be time to consider getting some professional help. Don't you worry, we have you covered. Call us at (877) 321-0739. We'll lend you a hand.
Click here for Zerorez In-Plant Area Rug Cleaning!
Markets