Carpets: A Cringy Discovery
On The Surface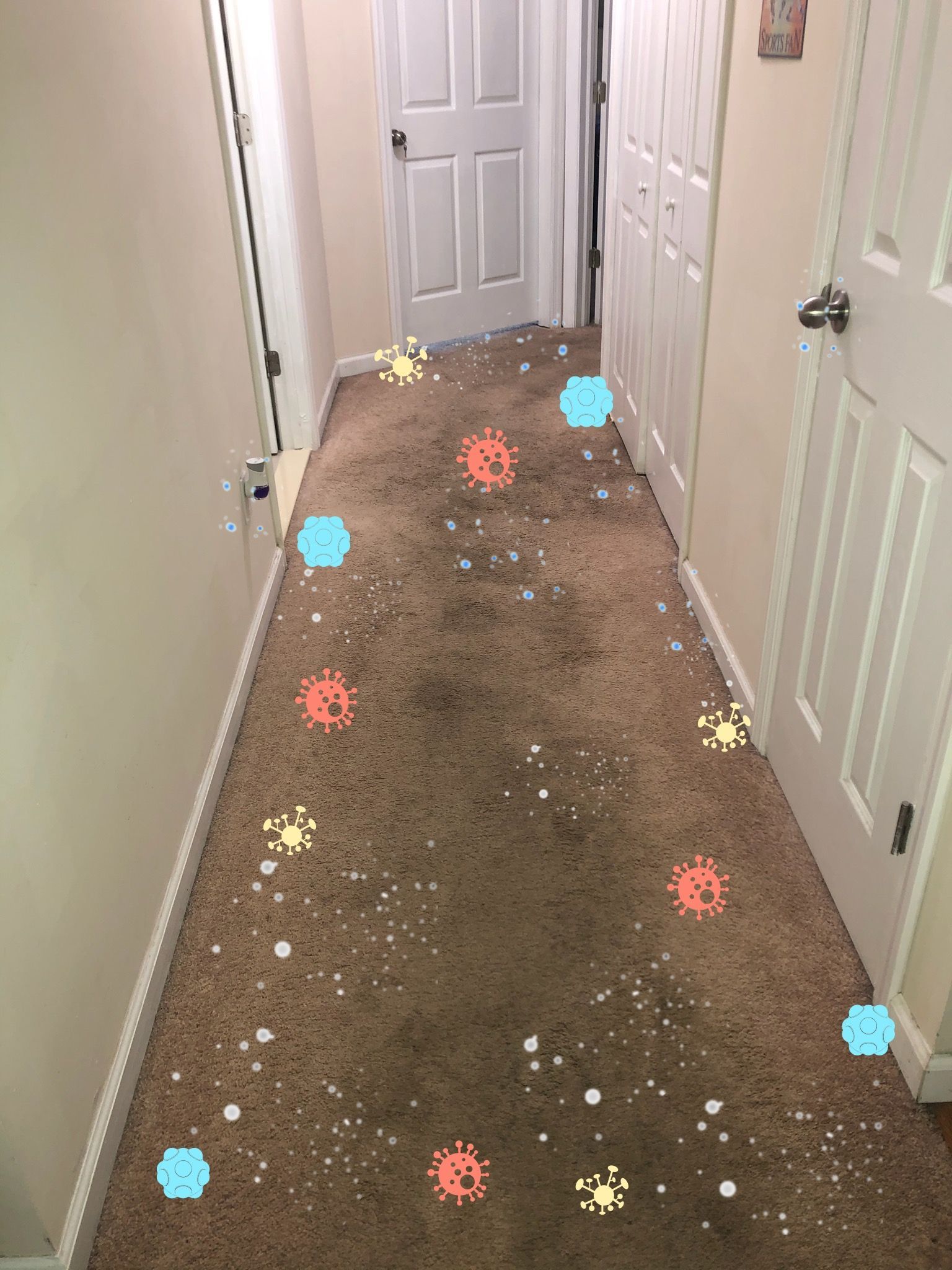 Let me guess; you're thinking, "my carpets aren't bad. I cleaned them myself a year ago". You paid $25 to rent a residential carpet cleaner from your local handyman store, and you did a fantastic job! They don't LOOK perfect, but at least you can hardly see that stain from Thanksgiving, right? But what's under that stain, and why didn't my $25 savior do the job? Have you ever wondered if there is more than just that stain? Are there possible LIVING things I cannot see? Yes. The answer is yes.



Mold Spores, Dust Mites, and Pesticides, OH MY
I wish I were joking; I honestly do. I'm a little in shock myself as I did not realize I had a whole zoo of lovely, small, and harmful things living rent-free in my plush shag! Mold spores, mites, and pesticides aren't the only thing relaxing on those fibers. According to the American Lung Association, carpets may trap dangerous pollutants like pet dander, cockroach allergens, particle pollution, lead, mold spores, pesticides, dirt, and dust. And unfortunately, children are more likely to be exposed to pollution in carpets in the home. New carpet installation is associated with wheezing and coughing in babies in their first year due to VOCs, potentially harmful chemicals, and glues used with carpet manufacturing (ALA).



Never Fear! Zerorez is Here!
Not only is Zerorez platinum-certified to remove the toughest stains, but they're also environmentally conscious for you and your family! Zerorez also uses harsh free chemicals and 200x LESS water than the other guys. Zerorez removes everything the $25 machine didn't get, along with the sticky chemicals and residue left behind. Call Zerorez today at 616-288-4644 for a free quote and consultation!

Markets