Celebrating First Responders This Month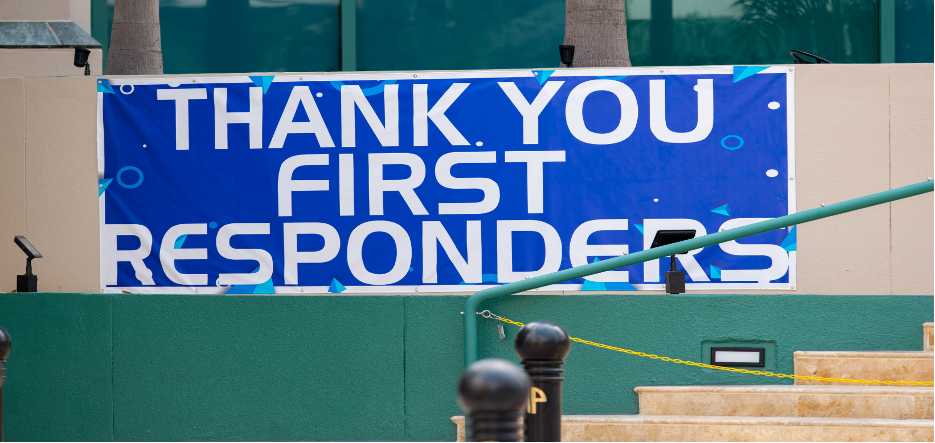 After the year we've had, it's more important than ever to celebrate and honor our first responders. In addition to the global health crisis COVID-19 brought in 2020, there has been a huge need for all kinds of first responders. That's why we're taking the month of May to celebrate all of our first responders.
This month, there are several days and weeks that honor different first responders. Be aware of each of these holidays so you can thank your local first responders for all they do, have done, and will continue to do:
May 2-May 8: Public Service Recognition Week. This week recognizes everyone working public service, including national/federal, state, county, local, and tribal government leaders. Remember that oftentimes, these leaders are fighting for you and your community behind the scenes!
May 4: International Firefighters Day. After 5 firefighters had died fighting wildfires in Australia, International Firefighters Day has been celebrated since 1999. On this day, fire stations worldwide will sound off their siren for 30 seconds, followed by a minute of silence to honor the lives lost, not just on that day, but to wildfires in general.
May 6: National Wildfire Community Preparedness Day. Continue honoring your firefighters by taking the time to learn how to prevent wildfires, and how to protect yourself from wildfires by creating and participating in preparedness activities.
May 9-May 15: National Police Week. Police risk their lives everyday to protect you and your community. This year, take the time to thank your local police officers for serving your community by making the ultimate sacrifice. You should honor police who are actively serving, as well as those who have lost their lives to protect yours.
May 16-May 22: National EMS Week. Especially with the COVID-19 pandemic, take the week to thank all of the emergency health care workers who work around the clock to make sure you can have medical care at all hours of the day. Remember, not all of these EMS workers are paid workers-- some of them are volunteering their time to give you health care.
Thank your first responders with the gift of quality carpet cleaning. At Zerorez, we use high-zr water and avoid the use of chemicals and detergent to clean your carpet, leaving you with a safe and sanitized space. We provide both residential and commercial services, so you can give Zerorez to a first responder at home, or in the workplace. Visit our website for more information or give us a call at 386-222-0260.
https://www.zerorezvolusia.com/
https://firstnet.gov/newsroom/blog/honoring-first-responders-in-may
Markets
Book a Cleaning with Zerorez® Today!