Customer Appreciation Month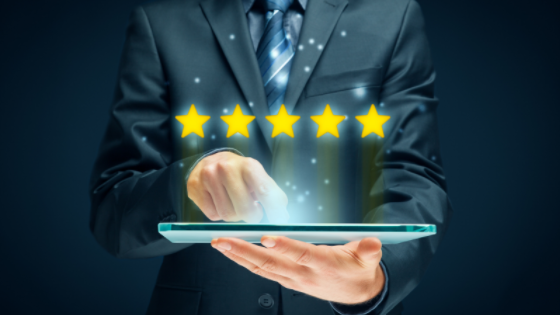 With the end of April coming soon, the team here at Zerorez wanted to make sure we dedicated some time to honor Customer Appreciation Month! Though we are confident in our high level of service, expertise, and customer service, we rely on the word of mouth of our wonderful, loyal customers to spread the good word about Zerorez.
At Zerorez, we go out of our way to make sure all our clients know we're a company that cares. With our superior carpet cleaning services, we make sure your carpets, homes, businesses, and offices are clean and sanitized to ensure your safety, especially in these times. We are thankful to all of our amazing customers for sharing their positive experiences with Zerorez, both in-person and online. Here are just a few reviews we'd like to highlight this Customer Appreciation Month:
"Absolutely satisfied with the overall service and professionalism!! I reached out on a Saturday night and received a response within 15 minutes. Discussed my needs, scheduled an appointment, and received a preliminary price via text message. I had my carpets cleaned and the grout cleaned on app of the tile in my 3000 sq ft home in just a couple of hours!! Amazing results!! Fast and affordable! Can't say enough good things about my experience!" - Amy
"Used this company to have my tile floors cleaned and sealed as well as to have my couch and loveseat cleaned. Service was on time and even received a courtesy call when they were on their way (which was nice so that I could put my dog away without a fight). One serviceman arrived and after about an hour the owner of the company, Joseph, arrived to help him out. Both men were friendly and worked hard their entire visit. The owner wanted to give me the best experience possible and I cannot be happier with the service I received. Stanley Steamer wanted me to pay almost $250 more for the same service. I will be using them again for my carpeted areas in the near future. ????"- Olivia
"From scheduling to service everything was absolutely wonderful. I manage a mold remediation company here in Daytona and used Zerorez on one of my job sites, and they absolutely delivered. Carpets and mattresses are 100% clean. I will be calling again for the next big job. Thanks again!"- Joe
"This company came to my rescue after the company I originally hired never showed up. I had already moved the furniture and was left with dirty carpets. My 95-year-old Mom had nowhere to sit. I called Zerorez, told them my sad story and they scheduled me for the next day. Matt, the technician, showed up promptly, asked me about any special issues with the carpets, and immediately got to work. The carpets were finished in no time and literally look new. That was a week ago. I'm a happy customer that WILL call them again! Thanks, Zerorez ????"- Charles
For more information on Zerorez, visit our website or give us a call at 386-222-0260. Ready to make an appointment today? Schedule service here

Markets
Book a Cleaning with Zerorez® Today!