Fall Home Trends 2023: Cozying Up Your Space with Zerorez®
With the onset of fall comes the cool air that makes us eager to bundle up and get cozy at home. This season, it's all about embracing warmth, nostalgia, and a touch of modern elegance. At Zerorez®, we're not just about cleaning; we're here to help you stay on-trend with your home decor. Let's explore the hottest fall home trends of 2023, and discover how Zerorez® can be your partner in creating a snug and inviting space.
What's In:
1. Neutral Color Palette:
Fall 2023 is all about soothing, neutral colors. Think soft beiges and gentle creams. These hues create a serene and inviting atmosphere that's perfect for cozying up during the cooler months.
2. Vintage Home Finds:
Give your home character with vintage treasures. Whether it's a retro coffee table or a weathered mirror, vintage pieces add a unique charm that's both stylish and nostalgic.
3. Wallpaper:
Wallpaper is making a comeback, and the vintage floral patterns are back in full force. Popular designs offer blues and browns, subtle textures, and geometric shapes that can transform any room into a cozy retreat.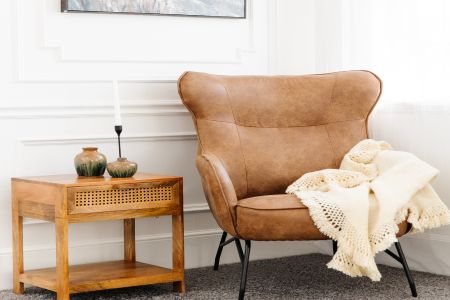 4. Area Rugs:
Area rugs provide warmth underfoot and a pop of color or pattern to your space. Opt for rich, autumnal tones like deep blues, forest greens, or rusts to complement your neutral palette.
5. Dark, Natural Finishes:
Dark woods, matte black accents, and natural finishes are taking over. These elements add depth and sophistication to your decor, creating a cozy, modern look.
What's Out:
1. Burnt Oranges, Yellows, and Reds:
While these colors were once fall staples, this year's trend leans toward more subdued hues. Swap out those bold oranges and yellows for softer, neutral shades.
2. Modern Pieces:
Sleek, ultra-modern furniture is taking a backseat to vintage-inspired designs with warm, organic shapes.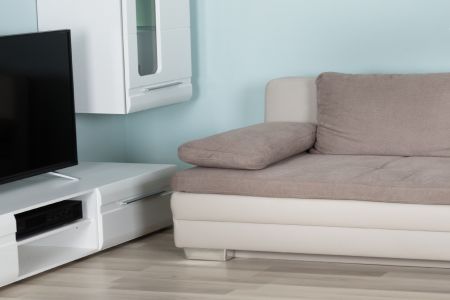 3. Gray Walls:
Gray walls are giving way to warmer, neutral tones. Say goodbye to cool grays and embrace the comforting warmth of browns, blues, and greens to embrace a natural color palette.
4. Wood Floors:
In 2023, wood floors are being replaced by a mix of flooring materials. Consider cozy, plush carpets or textured rugs for added warmth and style.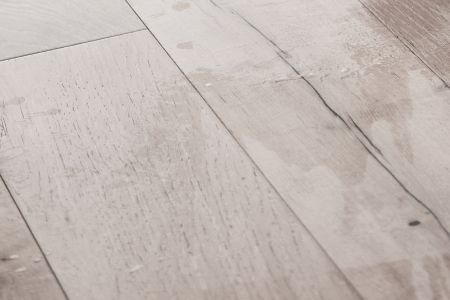 5. Bright, Cool Tones:
Cool, bright color palettes are no longer on-trend. Instead, opt for earthy, muted tones that create a calm and inviting ambiance.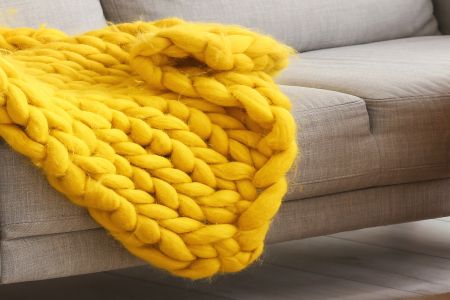 Zerorez®: Your Partner in Fall Home Trends 2023
While updating your home's decor is essential, maintaining a clean and fresh space is equally important. Zerorez® is here to ensure that your carpets, upholstery, and air ducts are in tip-top shape to complement your new fall-inspired interior.

Fall 2023 is all about creating a cozy, inviting atmosphere in your home. As you transform your living spaces, remember that Zerorez® is here to help you maintain a clean and comfortable home. Embrace the season and let Zerorez® be your partner in creating the perfect fall sanctuary.