Fall Cleaning and Maintenance Checklist
Fall is almost here, which means it's time for some fall cleaning! With more time being spent indoors in the near future, you will want to make sure your home is ready for the change in season and make progress on all of those cleaning tasks that have been piling up. If you need a checklist to help you get your home ready for the cooler months ahead, then we've got you covered.
✓ Clean and organize cupboards
Cupboards and cabinets are a black hole for many people when it comes to cleaning and organization. It can be difficult to know where to start, but once you get going, it's not as bad as it seems. Start by taking everything out of the cupboards and wiping down the shelves. Then, decide what can be donated or thrown away. Put everything else back in an organized way. If this feels overwhelming, just start with one cabinet at a time.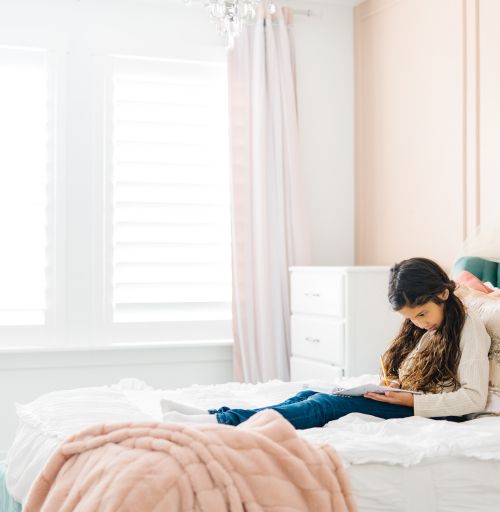 ✓ Clean windows
Windows often go un-cleaned for long periods of time, but they are one of the first places that dirt and dust accumulate. For an eco-friendly window cleaning solution, mix 2 tablespoons of white vinegar into a gallon of water, and pour into a spray bottle. Then, simply spray your windows and wipe them down with a lint-free cloth.
✓ Wash blinds
Blinds are another item on the list that often gets neglected. But they can be a breeding ground for dust, mold, and other allergens. To clean them, start by taking them down and giving them a good shake outside. Then, vacuum or wipe down both sides of the blinds.
✓ Clean out the fridge
Your fridge is probably one of the most used appliances in your home, so it's important to keep it clean. Start by taking everything out and throwing away any expired items. Then, take everything out and give the shelves a good wipe down. If you have any stubborn stains, you can mix equal parts baking soda and water to create a natural cleaning solution.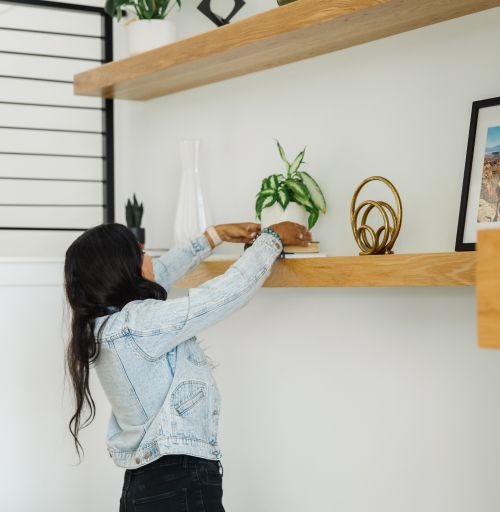 ✓ Dust off hard-to-reach surfaces
Over time, dust accumulates on surfaces that are difficult to reach. To get rid of this dust, you can use a vacuum attachment or a long-handled duster. Start with the ceiling fans and work your way down to other hard-to-reach areas like baseboards and high shelves.
✓ Wipe off baseboards & walls
Clean baseboards and walls go a long way for the cleanliness of your home, and they're pretty easy to clean! Magic erasers work wonders for scuff marks and fingerprints.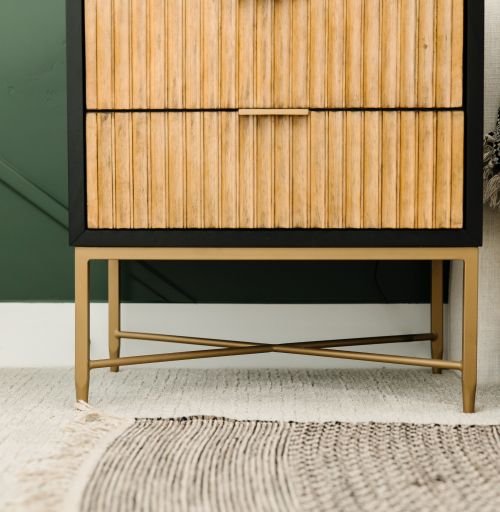 ✓ Vacuum under furniture
You will be surprised at how much dust accumulates under your furniture. To clean it, simply move the furniture and vacuum the area. You can also use this opportunity to dust off the legs of the furniture as well!
✓ Professional Carpet Cleaning
Lastly, but probably one of the most important steps, is to get your carpets professionally cleaned.
Carpets are a breeding ground for dirt, dust, and other allergens, which can be harmful to your health and destroy your carpet quicker. Zerorez® professional carpet cleaning is eco-friendly and safe for your family, children, and pets! With Zerorez®, you are never left with residue; you are only left with clean and fresh carpets!
Now that you have a Fall Cleaning Checklist, you can get started on making your home ready for the cooler months ahead! But most importantly, don't forget to let Zerorez® help you with that process!
Book a Cleaning with Zerorez® Today!