Falling for Fall: Embrace the Season with a Zerorez® Refresh!
As the air turns crisp and the leaves begin to change, we know that fall is just around the corner. It's a season of transformation and new routines, making it the perfect time to refresh your home. At Zerorez®, we believe in embracing the magic of fall by creating a spotless and cozy environment for you to enjoy. So, grab your pumpkin spice latte, and let's get your home ready for fall!
Fall and Cleaning: Where to Begin
The transition from one season to the next is a chance for you to start with a clean slate. Here is what we recommend doing to get your home ready for the much-anticipated fall season:
① Set the tone for fall 2023!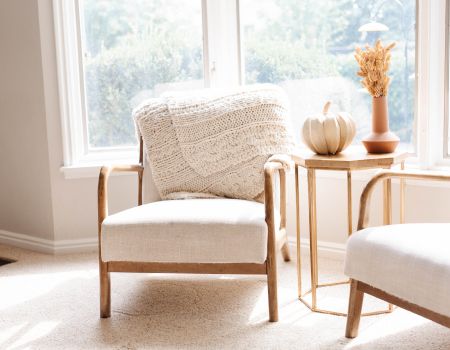 Pull out your warm-toned decor to get in the mood for the season. Adding chunky, knit blankets and throw pillows can instantly transform your home into a cozy place to land at the end of each day.
② Break out the fall scents.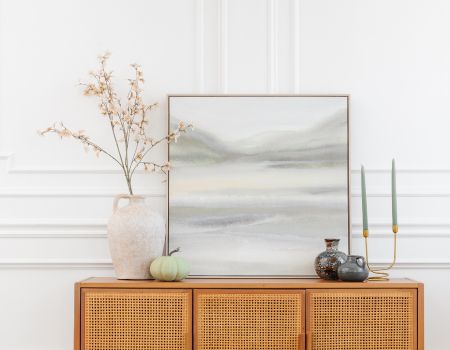 While summer candles or air fresheners often smell clean and fresh, fall scents tend to be warmer and muskier. Opt for candles that have sandalwood, cinnamon, apple, vanilla, or other smokey scents to inspire your senses.


③ Doormats and mud shoe mats are a must!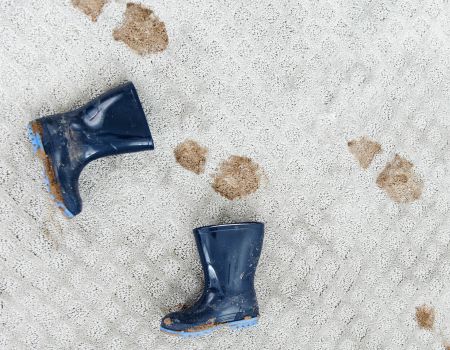 Fall calls for muddy mornings and damper days. Be prepared by pulling out your best fall-themed welcome mats.


④ Sweater weather calls for cozy fires.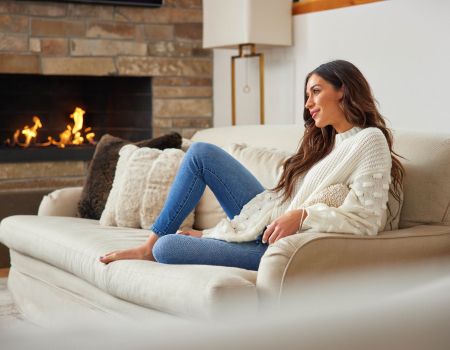 Make sure you have firewood handy, or check that your gas fireplace is working properly before temperatures take a dip.


⑤ Break out the calendars and planners.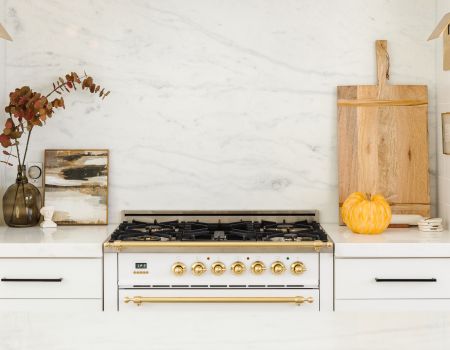 Fall is the start of the holiday season, which is often the busiest time of year for most people. Get ahead of the chaos by getting organized.


⑥ Pencil in a carpet cleaning from Zerorez®!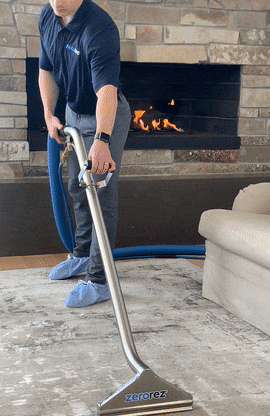 Before your days fill up with plans for family and friends to come over, make sure you get your carpets and hard surfaces cleaned professionally.
Just like the leaves outside, your home deserves to shed the dirt and grime accumulated over the past months. Whether it's those summer BBQ spills or sandy footprints from beach adventures, fall is the perfect time to say goodbye to the mess and welcome a cleaner, more organized living space.


Embrace Fall Vibes
It's no wonder that 41% of U.S. adults consider fall their favorite season. From pumpkin patches and hayrides to holidays and family gatherings, fall fills us with a sense of nostalgia and comfort. Whether you're hosting a spooky Halloween party or planning a Thanksgiving feast, having a clean and inviting home is essential. Starting with swapping your bright and airy summer decor for cozier and warmer colors, you can embrace America's favorite season with just a few simple steps. Once you've got that taken care of, Zerorez® can tackle your carpets, area rugs, tile, and upholstery, so you can focus on creating unforgettable memories with your loved ones.