9 Ways to Protect Hardwood Floors from Furniture
What is
the best way to protect hardwood floors from furniture?
If your house has beautiful hardwood floors, the last thing that you want to have happen is to scratch and scuff them. In a short amount of time, hardwood floors can go from beautiful to worn without even realizing it is happening.
The good news is that this post will teach you how to protect and how to move furniture on hardwood floors so that you can keep them looking shiny and new.

Is it OK to put furniture on hardwood floors?
100% yes. Hardwood floors are beautiful and easy to maintain and are generally able to handle all types of furniture. The hardest part about having hardwood floors in a home is remembering to be careful when relocating various items on top of them.
As long as you take your time, slow down, and remember that there is no dragging or pulling allowed, you can easily protect your hardwood flooring from almost all types of furniture.
If there is a piece of furniture that you're worried about, consider putting a rug underneath the feet so that there isn't a risk of any scratches.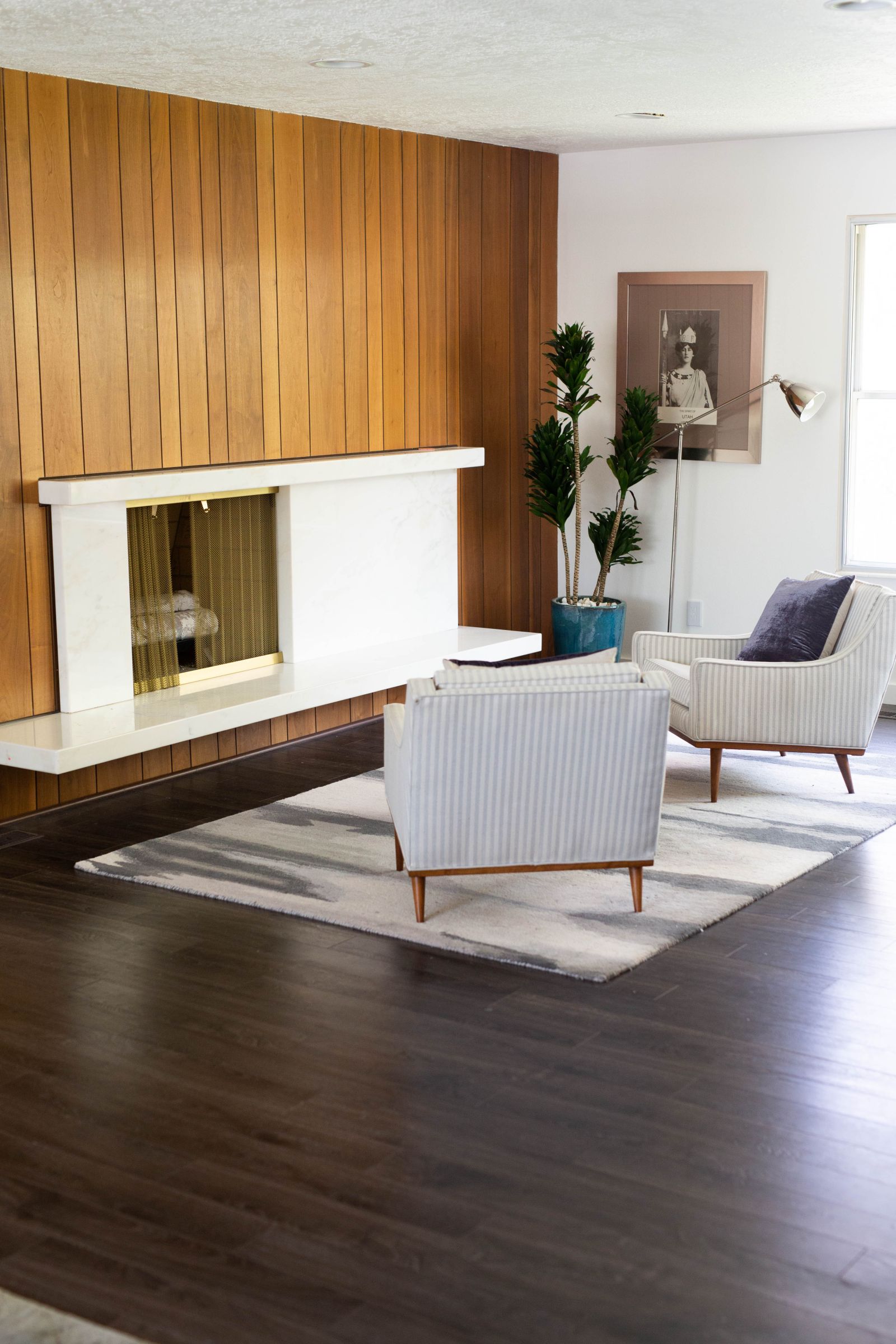 After you get used to having the furniture on the hardwood floors, you'll be amazed at how tough and versatile it really is. Using the proper materials and attention is the best way to protect your hardwood floorings!
How do I keep my furniture from damaging my hardwood floors?
While it may seem impossible to do, rest easy knowing that it's not! You can easily move even the heaviest pieces of furniture in your house without the stress of damaging your floors.
Invest in thick, self stick felt furniture pads which you can put on the bottom of your furniture legs, especially items you move regularly like small tables, chairs, ottomans, and couches.
The sticky furniture pads come in a variety of shapes and sizes to accommodate for a variety of furniture pieces. Once they've stuck on the bottom of your furniture, you should be able to then gently slide your furniture on hardwood floors without scratching them. This will not only save your flooring, but it will also save your back as the felt furniture pads makes it easier to push furniture on hardwood floors too.
Other options include furniture sliders or disks. They are useful as well to prevent furniture from moving, which prevents scratches. This simple trick is one of the best ways to maintain your hardwood floors.
If you have a rolling chair, like an office chair, and want to prevent any damage from office chairs to your hardwood floors, you can invest in rolling chair mats for hardwood, which are usually made from tempered glass, polycarbonate plastics, laminated wood, bamboo, cork, or a tight weave low pile fabric, and come in a variety of sizes.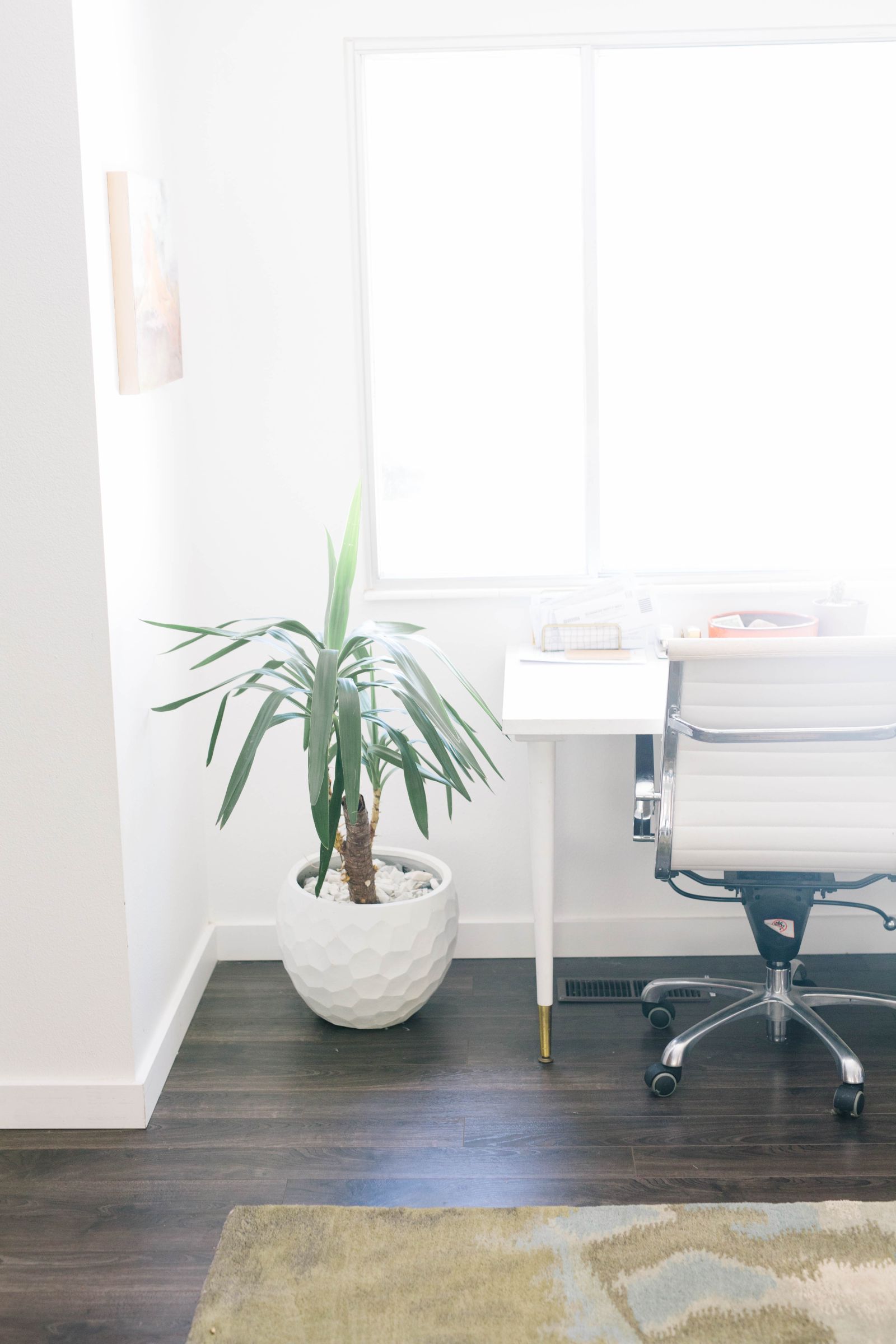 How do I protect my hardwood floor from heavy furniture when moving it around?
Depending on your furniture preferences, your furniture could be super heavy and bulky. This means that you'll either need help with moving the furniture or you will have to think outside the box on how to transfer certain pieces in your house from one room to another.
If you are still in the process of buying furniture, you can invest in furniture that has wheels. This type of furniture can have a modern look to it and make it easy to move about the house. The wheels should have a locking mechanism on them as well, so you don't have to stress or worry about the furniture shifting or moving or scratching the floors.
The biggest thing to keep in mind is that you don't want to try and drag any of the furniture across the floor. The dragging of the items is the biggest reason that there are floors that are all scratched up!

If safe for you to do so, the best way to protect your hardwood floors from furniture is to completely lift up the furniture to relocate it somewhere else in your house. Getting another person to help you move and lift the furniture is always your safest bet to not hurt yourself, your floors, walls, or furniture.
First, lighten the furniture as much as possible before moving it. This means removing items from it and taking out the drawers and shelves.
Then, move slowly and carefully, gently setting the furniture down in the desired location.

If the furniture is too heavy to lift up completely or safely with just some manpower, other options for moving heavy furniture on hardwood floors without scratching it include using furniture dollies or hand trucks. As long as you can lift up the furniture on one side or end you should be able to use them to safely wheel furniture around on hardwood without scratching anything.
If you don't have dollies or hand trucks, but can still safely tilt up a side or end, squeeze something like a rug, thick bath towel, thick blanket, doormat, or rug runner underneath.
Once in place, gently pull the corners of the rug (or other item) to safely move it across hardwood floors. Be careful to go slow, as you don't want the furniture to topple over in the process.
As a recap, the 9 ways of protecting hardwood floors from furniture are:
Putting furniture on a rug
Putting furniture pads on the bottom of the furniture
Using furniture discs
Using furniture sliders
Investing in rolling chair mats for hardwood
Getting furniture with locking wheels
Lifting furniture to move it versus dragging it across the floor
Using furniture dollies or hand trucks to move heavy furniture
Placing furniture on a thick soft surface and then moving it across the floor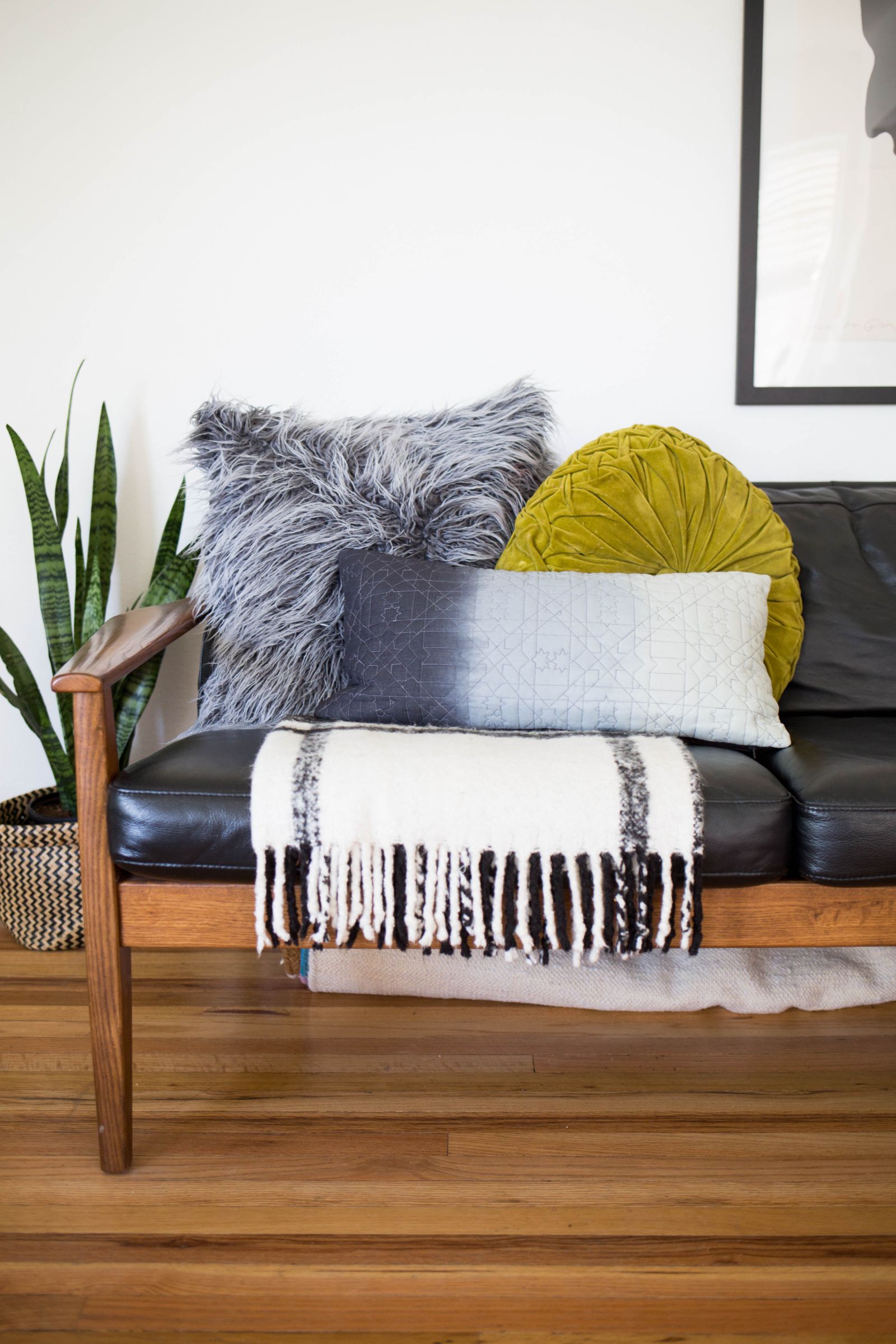 We hope these types help you keep your hardwood floors beautiful and not fear putting furniture on your wood floors! If your floors do need a refresh though from scratches and other damage, Zerorez offers hardwood floor cleaning services.
Book a Cleaning with Zerorez® Today!