Shower Grout Mold: How to Identify, Clean, and Remove Mold Effectively
If you are noticing what appears to be mold on your shower tile grout (or question why your tile grout is black), read on to learn everything you need to know about moldy grout - why mold grows on grout, why mold is bad for grout, what black and pink mold on grout look like, and finally, what kills black mold on grout and how to remove mold on grout, and how to prevent it from happening again. Please note that most of the following information also applies to mold on shower caulking as well.
You can get your moldy tile grout white and clean again! Knowing what you're dealing with and how to remove black mold from grout will give your bathroom or shower area a simple and easy face life and improve your health.
There's nothing worse than feeling like you've cleaned the tiles but notice that there is still dirt and mold hiding in those pesky grout lines.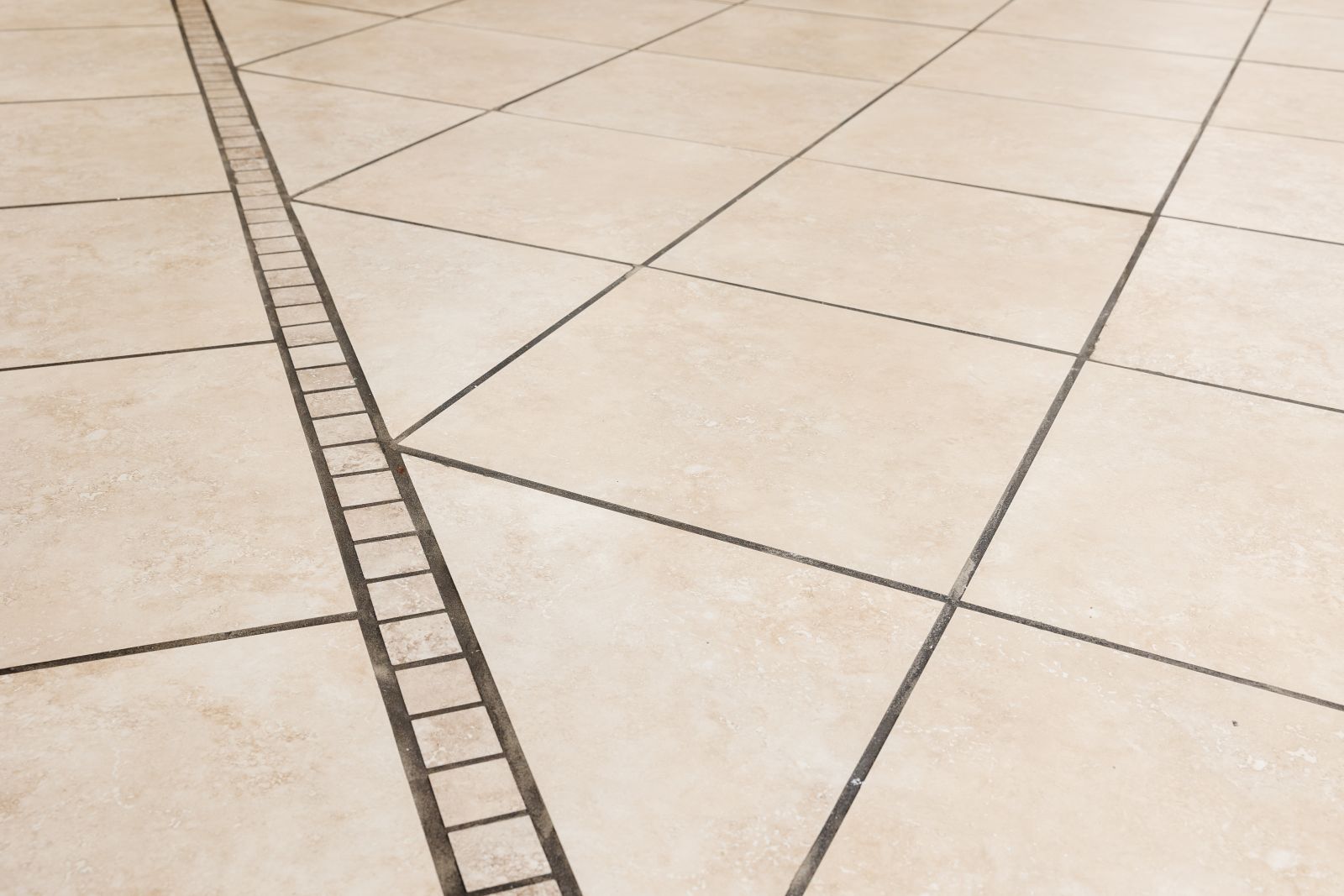 Why does grout mold?
Mold can grow on grout for several reasons, primarily due to the ideal conditions it offers for mold development.
Grout, which is the mixture of cement, sand, and water used to fill the gaps between tiles, is porous and can easily trap moisture.
Here are the main factors that contribute to mold growth on grout:
1. Moisture
Grout is porous and readily absorbs water, making it an excellent breeding ground for mold. Moisture can come from various sources, such as spills, humidity, condensation, or leaks in the surrounding area, including showers, bathrooms, and kitchens.
2. Poor Ventilation
In areas with inadequate ventilation, moisture tends to linger. Bathrooms and shower stalls are common places where mold can grow on grout due to limited airflow and the presence of moisture.
3. Organic Material
Grout can accumulate organic materials like soap scum, dirt, and skin cells, all of which are extremely common in showers and bathrooms. Mold feeds on these organic materials, and as they decompose, they provide nutrients for mold to thrive.
4. Temperature
Mold thrives in temperatures between 77°F (25°C) and 88°F (30°C). Many bathrooms, showers, and kitchens maintain temperatures within this range, making them susceptible to mold growth.
5. pH Levels
Grout has a neutral to slightly alkaline pH, which can create an environment conducive to mold growth. Mold tends to grow better in environments with a pH close to neutral.
6. Lack of Maintenance
Inadequate cleaning and maintenance of grout can lead to the accumulation of dirt and grime, providing additional food sources for mold.
Does water and mold erode shower grout?
Water and mold can indeed contribute to the erosion of shower grout, although they do so in different ways.
How does water erode shower grout?
Water plays a crucial role in the erosion of shower grout.
Grout is inherently porous, making it susceptible to water absorption. The constant exposure to moisture in a shower environment can lead to the saturation of grout. This saturation causes the grout to weaken and deteriorate over time.
Additionally, as the grout absorbs water, it expands and contracts during the drying process. This repetitive cycle of expansion and contraction can result in cracks and weakening of the grout.
Furthermore, water can carry minerals from the grout to the surface, leaving behind white, powdery deposits known as efflorescence. This process not only weakens the grout but also makes it more vulnerable to erosion.
How does mold and mildew erode shower grout?
Mold and mildew are other significant contributors to the erosion of shower grout.
These living organisms thrive in the warm and moist environment of showers. They attach to the surface of grout and feed on organic materials present, such as soap scum, skin cells, and other debris.
As mold and mildew grow, they produce enzymes and acids that break down the structure of the grout. Their growth can also result in dark or discolored patches on the grout.
These microorganisms can extend hyphae or filaments into the grout's pores, potentially causing physical damage and further deterioration.
Addressing mold and mildew growth is essential to prevent grout erosion and maintain the integrity of your shower surfaces.
Is it black mold on my grout or something else? What does black mold on grout look like?
It's hard to give a definitive answer to this question, but what looks like black mold can actually be something totally different.
Black mold on grout, commonly known as Stachybotrys chartarum, typically appears as dark greenish-black or blackish-green spots or patches on the grout between tiles. Its appearance may vary depending on the level of moisture and other environmental factors, but some common characteristics of black mold on grout include:
Color: As the name suggests, black mold appears black or dark greenish-black. However, it can also have a greenish or grayish tinge.
Texture: Black mold on grout often has a slimy or fuzzy texture. When it first forms, it may appear slimy, but as it matures, it can become powdery and dry, which allows it to release spores into the air.
Irregular Shapes: It tends to form irregular-shaped patches or spots on the grout. These patches may start small but can grow and merge over time if left untreated.
Surface Penetration: Black mold can penetrate the porous surface of the grout, making it challenging to remove completely. It may not be limited to the surface but can infiltrate deeper layers.
Musty Odor: Black mold often produces a musty, earthy odor. This odor can be a strong indicator of mold presence, even if you can't see it.
Ill Health Effects: Black mold on grout can pose health risks, especially when its spores become airborne. Exposure to these spores can cause various health problems, including respiratory issues, allergies, and skin irritation.
If the problem is extensive or if you have underlying health concerns, consider seeking professional assistance to safely and effectively remove the mold. If you think that your grout has mold, it's best to let the professionals handle the cleaning and repair.
Does mildew or mold show up as a pink color on shower grout?
No, mildew or mold typically does not appear as a pink color on shower grout.
Pink coloration in shower grout is often associated with a specific type of bacteria, specifically Serratia marcescens. This bacterium, commonly referred to as pink mold, pink mildew, or pink slime, can form pinkish or reddish-pink stains on grout, shower curtains, and other surfaces.
Mildew and mold, on the other hand, tend to appear in various shades of green, black, or brown, depending on the species and the environmental conditions. They are generally not pink in color. Mildew can often show up as a yellowing of grout.
Mold and mildew are fungal growths that thrive in damp and humid environments, while Serratia marcescens is a bacterium that is responsible for the pink or reddish-pink discoloration on grout and other surfaces.
It's important to address pink mold promptly by cleaning and disinfecting the affected areas and taking steps to reduce moisture in your bathroom to prevent its return.
Does soft water cause pink mold in shower grout?
Soft water itself does not directly cause pink mold (commonly known as pink slime or pink bacteria) to grow in shower grout.
However, the use of soft water in showers can indirectly contribute to the formation of pink mold.
Hard water contains a high concentration of minerals like calcium and magnesium. It can create soap scum and mineral deposits in showers and on grout.
Soft water, on the other hand, has had these minerals removed or reduced through a water softening process. As a result, it can more effectively remove soap and shampoo residues from surfaces, including grout.
If soft water effectively removes visible soap scum and mineral deposits, it can create the impression that the shower is clean. However, bacteria may still be present in the grout.
When the conditions are right (moisture, nutrients, and suitable pH levels), Serratia marcescens can grow and create pink or reddish-pink stains on shower grout, curtains, or other surfaces.
The professionals at Zerorez® can help eliminate the mold in your tile grout to give you a clean bathroom space and a clear head space with their professional tile and grout cleaning services.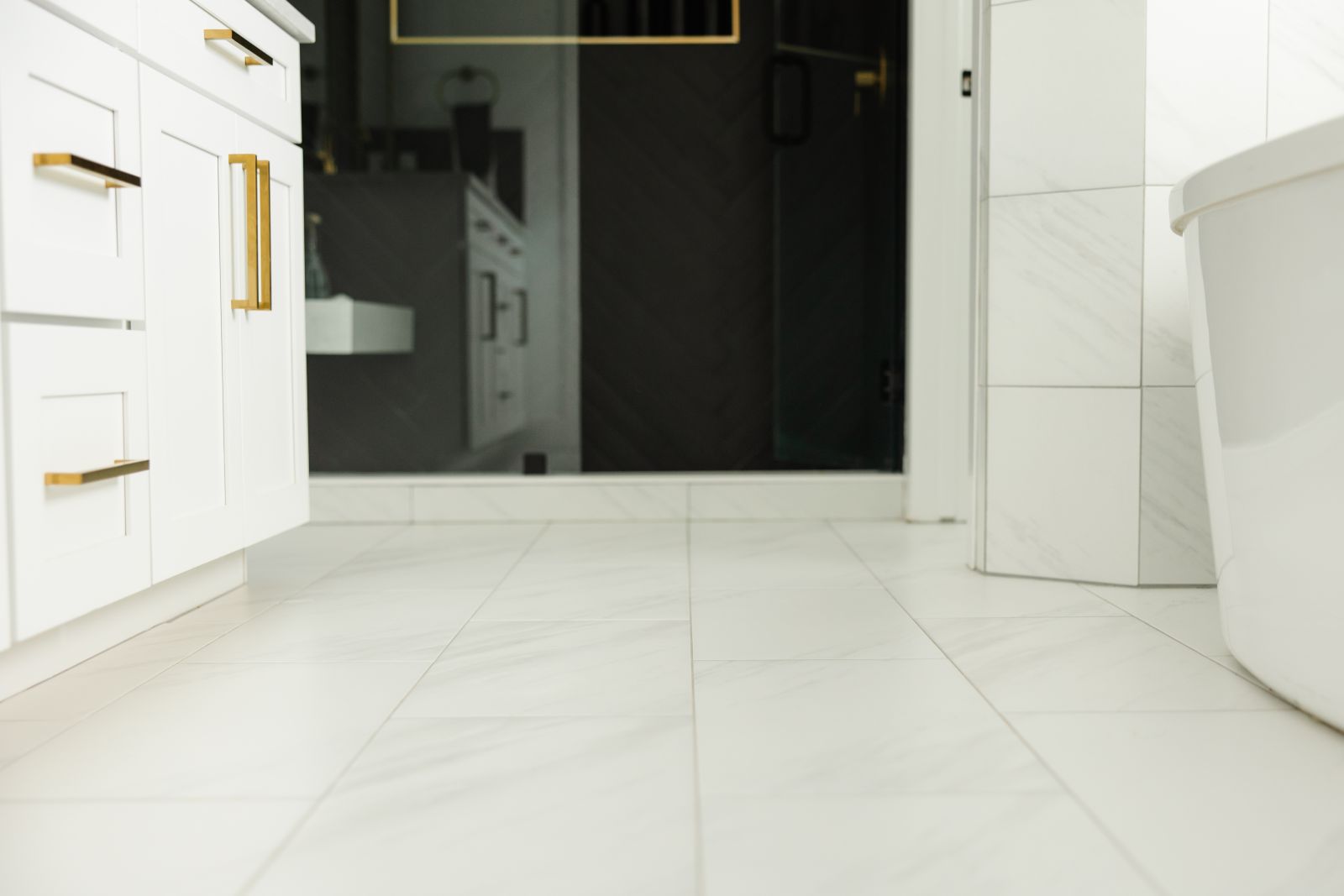 What prevents mold growth on grout?
Does grout sealer prevent mold?
Grout sealer can help prevent mold growth to some extent by reducing the porosity of the grout and making it less susceptible to moisture absorption. However, it is not a foolproof solution for preventing mold entirely. Here's how grout sealer can assist in mold prevention:
Benefits of grout sealer to prevent mold:
Reduced Porosity: Grout sealer creates a protective barrier on the grout's surface, reducing its porosity. This makes it more challenging for water and moisture to penetrate the grout.
Easier Cleaning: Sealed grout is smoother and easier to clean. When grout is sealed, it is less likely to accumulate dirt, soap scum, and other organic materials that can serve as food sources for mold.
Improved Longevity: Grout sealer helps extend the life of the grout by protecting it from moisture-related damage, which can include cracking, crumbling, and discoloration.
Limitations of grout sealer at preventing mold:
Not Waterproof: Grout sealer does not make grout completely waterproof. It only reduces porosity. In areas with excessive moisture, such as showers and bathrooms, it may not be sufficient on its own to prevent mold growth.
Maintenance Required: Grout sealers can wear off over time, especially in high-traffic areas. Periodic resealing is necessary to maintain the protective barrier.
Does Not Address Underlying Issues: Grout sealer is a preventive measure but does not address the root causes of mold growth, such as poor ventilation, high humidity, or water leaks. To effectively prevent mold, it's essential to address these underlying issues as well.
To comprehensively prevent mold growth on grout, it's important to combine grout sealer with proper bathroom or shower maintenance practices. This includes adequate ventilation, regular cleaning to remove organic matter that mold feeds on, prompt repair of leaks, and the use of mold-resistant products where applicable.
Zerorez can both professionally clean grout and then reseal grout.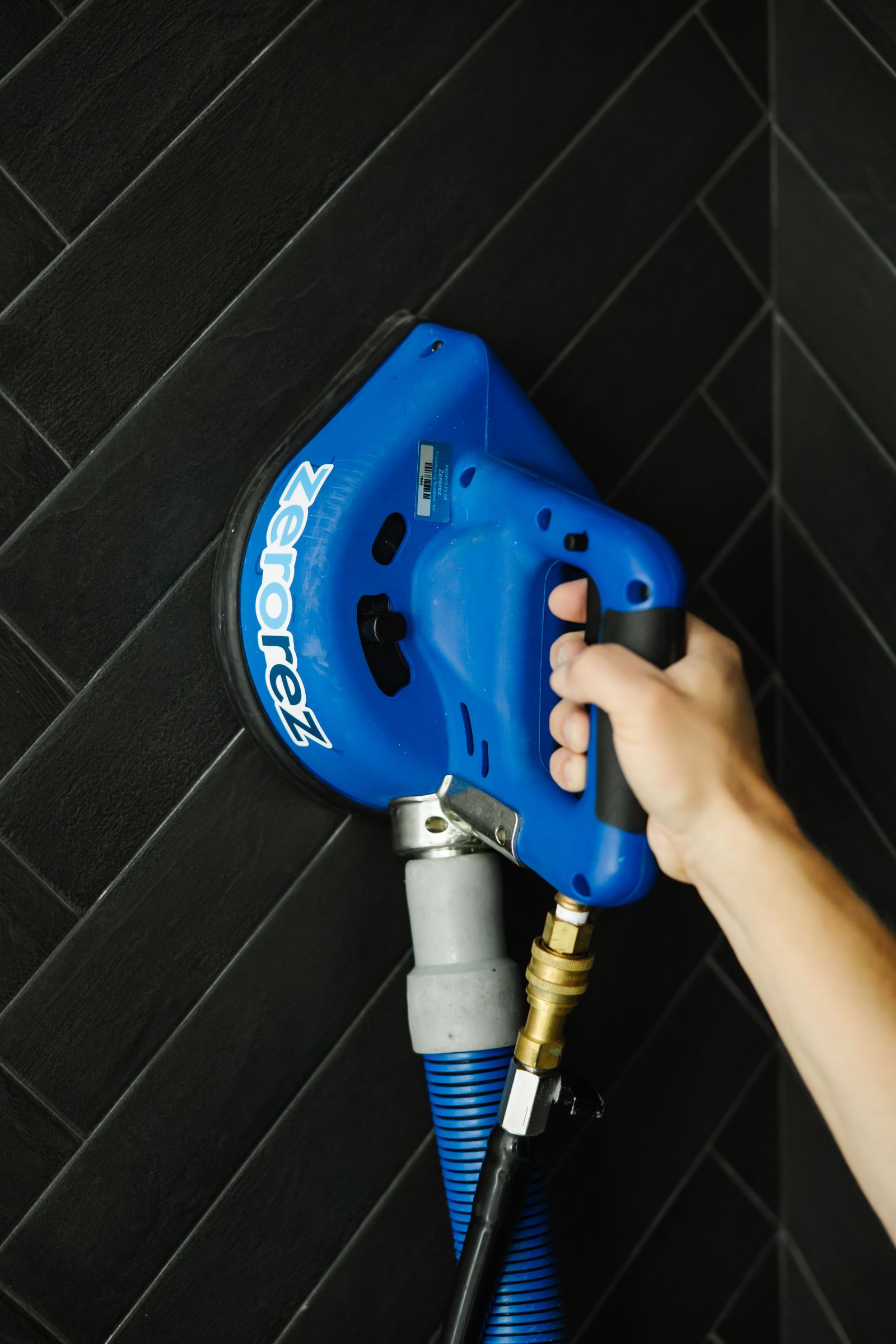 Does antimicrobial grout prevent mold?
Antimicrobial grout is specifically designed to inhibit the growth of mold, mildew, and bacteria on the grout surface. It contains additives or agents that help to prevent the colonization and proliferation of these microorganisms.
While antimicrobial grout can be effective at reducing the risk of mold growth, it is not a guaranteed solution, and its effectiveness may vary based on several factors:
Quality of Product: The effectiveness of antimicrobial grout depends on the quality and potency of the antimicrobial additives used. Higher-quality products may offer better and longer-lasting protection.
Maintenance: Even with antimicrobial grout, proper maintenance is essential. Regular tile and grout cleaning and ventilation help to minimize the accumulation of organic materials on the grout surface, which can serve as food sources for mold.
Environmental Conditions: The level of humidity and moisture in the environment can affect the effectiveness of antimicrobial grout. Extremely damp or constantly wet areas may challenge the product's ability to prevent mold growth.
Type of Mold: Antimicrobial grout is generally effective at preventing common bathroom molds and mildew. However, it may be less effective against more resilient or less common mold species.
While antimicrobial grout can be a valuable tool in preventing mold, it's important to remember that no product can provide complete, long-term mold prevention on its own. It should be used in conjunction with other measures, including proper ventilation, cleaning, and addressing any moisture issues in the area.
Additionally, regular maintenance and resealing may be necessary to maintain the antimicrobial properties of the grout over time.
Should I clean mold in my grout?
Yes! Not only does moldy grout look terrible, but it isn't good for your health or the longevity of the grout and tile itself.
The best and safest way to eliminate black mold is to let the professionals take care of it. Zeroez is trained and skilled at safely removing and eliminating mold.
Not only can they take care of mold in the shower grout, but they can also help in cleaning black mold without damaging granite or other surfaces as well.
Most people will find the job of getting on their hands and knees and scrubbing the grout lines quite demanding and not a fun job to do. This is where having a professional cleaning service come to your home to eliminate stress and worry can be a simple and effective solution.
However, keep reading to find out what you can use to kill mold on grout and how to DIY.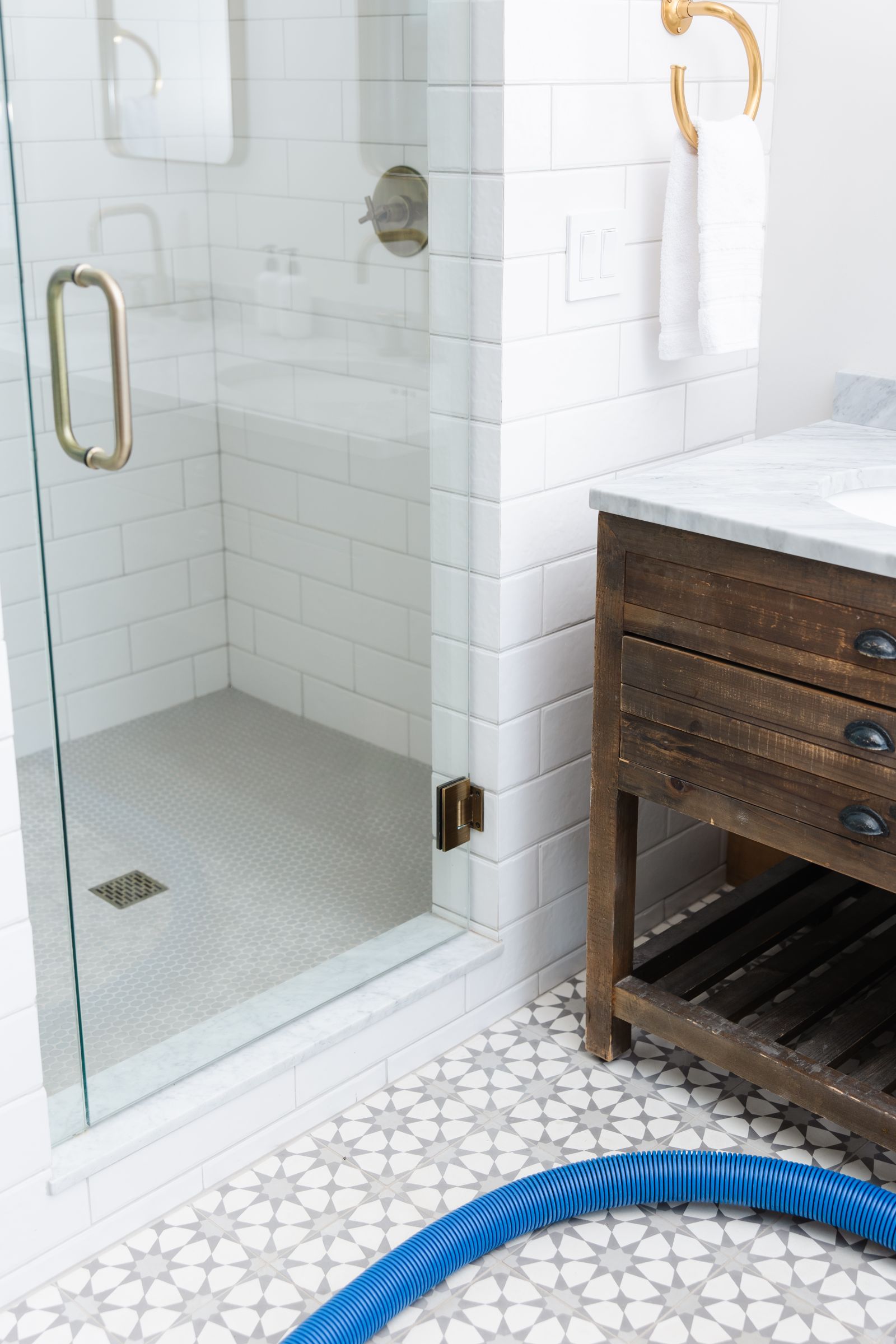 What kills black mold in grout?
If you want a few tips for black mold in grout removal, there are a few things that you can do to try and take care of the situation.
The best way to get rid of black mold in shower grout is to clean the grout with cleaners that can wipe out the mold. The following products often contain ingredients that not only kill mold but also help remove stains.
The best black mold shower grout shower cleaning options are:
1. How to use vinegar to remove mold on grout
Due to its acidity, vinegar can be effective at killing mold as it penetrates and breaks down the mold cell's membranes which leads to cell death. Vinegar also penetrates the mold spores, interfering with their germination and new mold growth. However, it may not be as effective for severe or deeply embedded mold problems. As a cheap, non-toxic cleaning solution it's a great first choice.
Spray the vinegar on the stained area and let the vinegar soak into the mold for 30 minutes to overnight. You will then need to use a small scrub brush to scrub out the mold, and then rinse and wipe clean.
2. How to use baking soda & hydrogen peroxide to remove mold on grout
Baking soda (sodium bicarbonate) primarily acts as an abrasive cleaning agent and doesn't act as a fungicide on its own. Hydrogen peroxide (H2O2) is a powerful oxidizing agent which effectively works to kill mold, as it disrupts the integrity of the mold's cellular structure and functions. It's particularly effective on non-porous surfaces. Porous surfaces, like grout, require more dwell time.
Make a paste using baking soda and hydrogen peroxide (3% concentration) to a thick, toothpaste-like consistency. Spread it onto the grout. Let the mixture sit for at least 15 minutes, Scrub off, rinse, and dry.
3. How to use steam cleaner to remove mold on grout
Steam cleaning uses high-temperature steam to kill and loosen mold spores and mold from grout, making it easier to remove. Use a steam cleaner designed for household or commercial use and ensure it can produce steam at a high enough temperature (typically over 200°F or 93°C) to effectively kill and remove mold in a non-toxic method.
It's important to keep in mind that while steam cleaning can be a useful method for mold removal, especially for small to moderate mold problems, it may not completely eliminate deeply embedded mold or completely remove mold stains. In cases of severe or extensive mold infestations, or if you have concerns about the integrity of your grout, it's advisable to consult a professional mold remediation service for thorough and safe removal.
Hold the steam nozzle close to the grout, allowing high-temperature steam to kill and loosen mold. After steaming, you may need to use a scrub brush or a grout brush to physically remove any remaining mold or residue. Then rinse and dry the area.
4. How to use borax to remove mold on grout
Borax, also known as sodium borate, is a naturally occurring mineral that has fungicidal and antibacterial properties with its alkaline pH and dehydration properties. Borax can be an effective, non-toxic, cost-effective, and environmentally friendly way to kill and remove mold in grout and doubles as a cleaning agent. It is especially useful for smaller mold problems and for preventive maintenance.
Mix borax with water (1 cup of borax per gallon of water) to create a cleaning solution. Apply the borax solution with a spray bottle or burst to the mold-affected grout, ensuring that you cover the affected areas thoroughly. Let it dwell on the grout for a few hours to overnight. Then scrub the grout to physically remove the mold. Lastly, rinse and dry the grout.
5. How to use bleach to remove mold on grout
The active ingredient in bleach, sodium hypochlorite, has fungicidal properties that can destroy the structure of mold and its spores, effectively killing it. In addition to killing the mold, bleach can also help remove the discoloration or staining left behind by the mold. This is why bleach is often used to clean and brighten surfaces after mold removal.
With proper ventilation and eye protection (as bleach is a toxic chemical), mix one part household bleach with ten parts water. Apply this diluted bleach solution to the mold-affected grout and let it sit for 5-10 minutes. Scrub the grout gently and rinse thoroughly.
It's important to note that while bleach is effective at killing mold and disinfecting surfaces, it may not completely remove the stains left behind by the mold. In some cases, you may need to follow up with additional cleaning to improve the appearance of the grout. <
Additionally, be cautious when using bleach on colored grout, as it can cause discoloration. Always test a small, inconspicuous area first to ensure it won't negatively impact the grout's color or appearance.
6. Commercial mold and mildew removers
There are several specifically formulated cleaning products available. Follow the instructions on their label and wear appropriate safety gear.
Does CLR remove mold from grout?
CLR (Calcium, Lime, and Rust) is primarily designed to remove calcium, lime, and rust deposits from various surfaces. While it may help with some mineral stains or deposits on grout, it is not specifically formulated as a mold and mildew remover.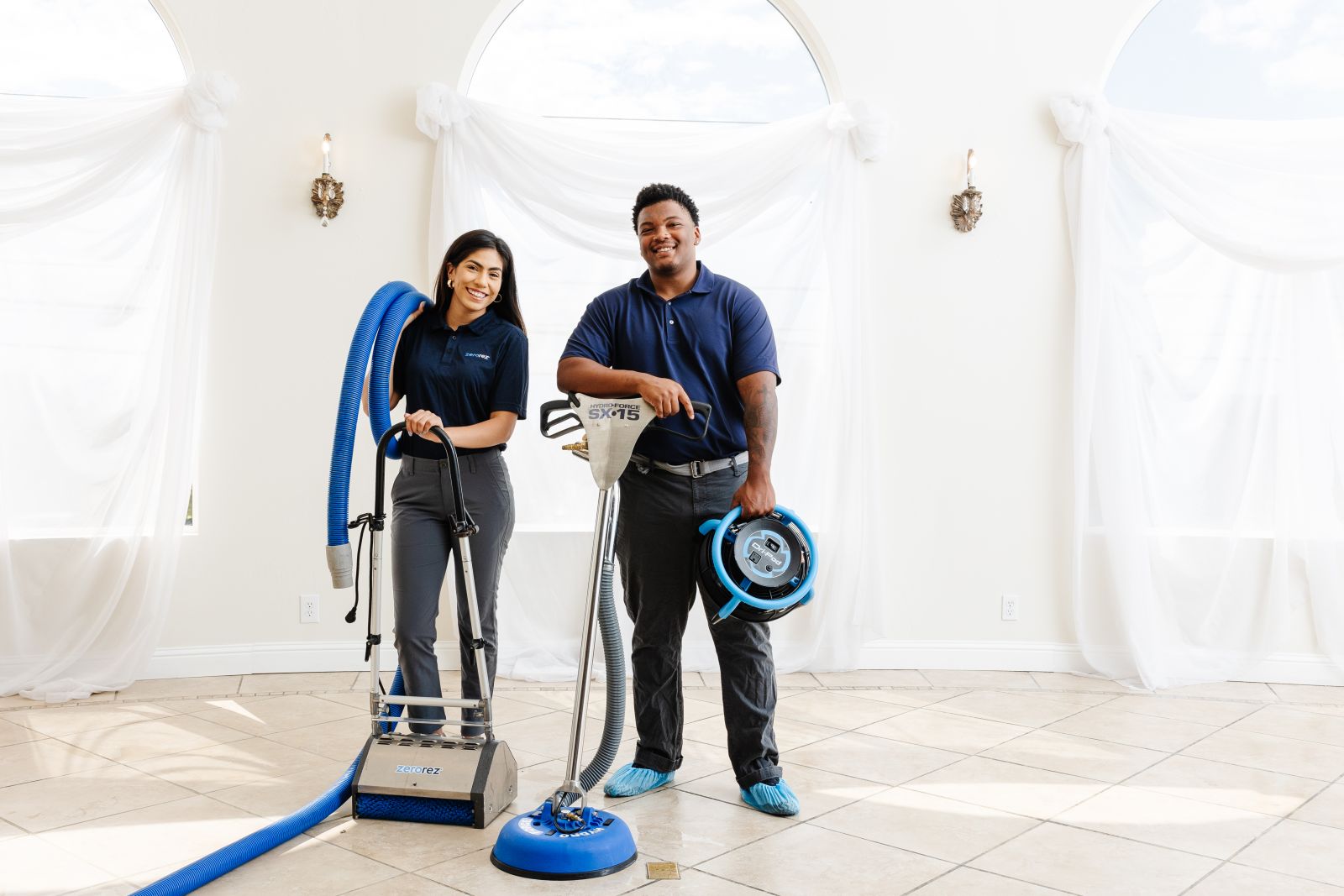 How often should I clean my grout?
The grout that is used in a shower is going to need to be cleaned more frequently than other areas of grout just because of the water and humidity in the shower area.
If you can get on a regular cleaning schedule to scrub the grout and tile, you'll be ahead of the game in stopping black mold from forming in the first place.
The easiest way to eliminate the worry of black mold is to clean the shower grout areas at least once per month. This frequency might need to increase if there are many people who shower, but for 1-2 people in a household, this should be an effective cleaning method.
Now that you know how to remove black mold from grout, it's time to take the first step in making it happen! Your grout will be clean and new in no time at all!
Book a Cleaning with Zerorez® Today!