SCOTTSDALE | ARIZONA
A Smarter, Lasting Clean™
Traditional cleaners use soaps and harsh chemicals that leave a sticky residue, attracting dirt over time. Our patented technology cleans with Zr Water® - a powerful cleaner that is non-toxic and completely safe for people, pets, and the planet. When you call the Experts at Zerorez® Carpet Cleaning Scottsdale , you will enjoy surfaces that stay cleaner and longer without dirt-attracting residue.

Cleaning Surfaces that Matter Most
Zerorez® Carpet Cleaning Scottsdale AZ
Looking for a carpet cleaning service you can count on? Look no further than Zerorez® Carpet Cleaning Scottsdale AZ. We use innovative technology that allows us to give you the best carpet cleaning services in Scottsdale. Our process involves the use of our Zr Water®, which is our unique alkalized water that has the same cleaning power as soap, minus the harsh chemicals that come with it. This means that you don't have to worry about that sticky, crunchy residue that gets left behind from other companies' carpet cleaning services. For a Residue Free® clean, call Zerorez® Carpet Cleaning Scottsdale AZ.
Our professional carpet cleaning services include:
Carpet cleaning

Air duct cleaning

Tile and grout cleaning

Area rug cleaning

Upholstery cleaning

And more!
Book Your Appointment Now
Use our easy online scheduling tool to select your service, get your estimate, and schedule your service.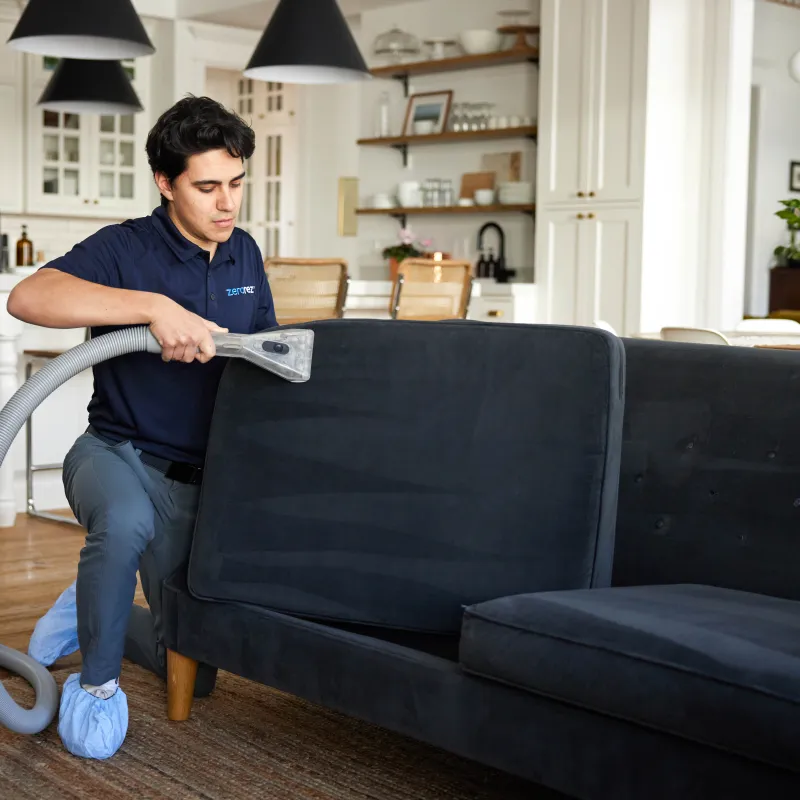 Experts in the Science of Clean™
People and technology you can trust.
Our Clean Experts use the latest cleaning technology to help you experience a more thorough, longer-lasting clean.

Our Zerorez® technology cleans with Zr Water® - a powerful, non-toxic cleaner replacing the need for soaps, detergents, or harsh chemicals that many traditional cleaners use. Without soapy residue bonding to carpet fibers, which attract dust and dirt over time, your carpets dry faster and stay cleaner longer.
Check out our customer reviews below!
Safe for People, Pets, and the Planet

Patented Zerorez® Technology

Platinum Certification by the Carpet and Rug Institute
Carpet Cleaning Scottsdale
A Clean Home is a Healthy Home
There's just something about a clean home that makes you feel… better. Would it surprise you to know that there are scientifically backed health benefits of a clean home?
Benefits include less mental stress and higher productivity. How about a better night's sleep? Nobody would be opposed to that one! Studies have shown that people who live in a clean home are more active, eat healthier, and to no one's surprise - get sick less often.
Zerorez® Carpet Cleaning helps homeowners set the stage for their best living — free from worrisome chemicals and residue.