Tacoma, Washington
Carpet Cleaning

ZR WATER® CLEANER
ZEROREZ® is Tacoma's leading carpet cleaner because we are the only company that can clean carpet and other home surfaces with patented Zr Water®. Zr Water® is completely safe for your family and eliminates the need for harsh soaps, shampoos and detergents. This safe and effective cleaning process leaves zero soapy, sticky, dirt attracting residue behind so your home will stay cleaner longer!

Cleaning Surfaces that Matter Most
We don't just clean carpets. Zerorez® removes dirt from living spaces where you and your loved ones spend time, creating a clean, healthy home. And, because we don't use soaps, detergents, or harsh chemicals which attract dust and dirt over time, your surfaces stay cleaner longer.
Experience Clean!
Contact us today to experience clean!

Experience Clean!
Contact us today to experience clean!

What Your Tacoma Neighbors Are Saying

Zerorez has been ranked the #1 cleaning system in the nation by an independent laboratory and has the highest Platinum approval rating from the Carpet and Rug Institute. We are a local Tacoma area company, and are proud to provide the best service and the best value to our community. Whether you need to take care of an urgent carpet cleaning issue or are looking for a routine maintenance cleaning, our skilled employees are here for you.
But don't just take our word for it, check out what your Tacoma area neighbors are saying about us and why we have over 9,500 4.9/5 Star reviews.
The carpets look amazing - even my high trafficked stairs and the house just feels fresh.

~ Nancy E. - Tacoma
Zerorez was recommended to us by a carpet salesmen. He said, "you don't need new carpet, you just need Zerorez.". That's a true story. He was right!

~ Jerrie C. - Tacoma
Experience Clean!
Contact us today to experience clean!

Gotta Love It Guarantee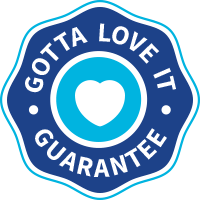 Customer service is extremely important to us. In fact, our company culture was created around the idea of going above and beyond for a truly fantastic customer experience. We want our customers to be 100% happy with every appointment. If there is ever ANY reason this isn't the case, we will come back to re-clean the areas you aren't satisfied with for FREE and make it right.