Carpet Cleaning Lynnwood, WA
A Smarter, Lasting Clean™
Traditional cleaners use soaps and harsh chemicals that leave a sticky residue, attracting dirt over time. Our patented technology cleans with Zr Water™ - a powerful cleaner that is non-toxic and completely safe for people, pets, and the planet. When you call the Experts at Zerorez® Carpet Cleaning Lynnwood, you will enjoy surfaces that stay cleaner and longer without dirt-attracting residue.
Zr Water™ Cleaner
Zerorez® is Lynnwood's leading carpet cleaner because we are the only company that can clean carpet and other home surfaces with patented Zr water™. Zr water™ is completely safe for your family and eliminates the need for harsh soaps, shampoos and detergents. This safe and effective cleaning process leaves zero soapy, sticky, dirt attracting residue behind so your home will stay cleaner longer!
Cleaning Surfaces that Matter Most
Experience Clean!
Contact us today to experience clean!

Experience Clean!
Contact us today to experience clean!

Carpet Cleaning Lynwood

Zerorez has been ranked the #1 cleaning system in the nation by an independent laboratory and has the highest Platinum approval rating from the Carpet and Rug Institute. We are a local Seattle area company, and are proud to provide the best service and the best value to our community. Whether you need to take care of an urgent carpet cleaning issue or are looking for a routine maintenance cleaning, our skilled employees are here for you.
But don't just take our word for it, check out what your Lynwood area neighbors are saying about us and why we have over 9,500 4.9/5 Star reviews.
The technician did an extremely thorough job and our carpets look great. It didn't take a long time to dry which was also nice.

~ Marissa - Lynnwood
The rep was so friendly and informative. He really listened and addressed concerns appropriately. We had some pet urine stains on our carpet another company failed to get out the smell and stains. Zerorez got my carpet looking and smelling brand new!!! Already planning on having them come back to treat my couch!

~ Kirsten - Lynnwood
Experience Clean!
Contact us today to experience clean!

Gotta Love It Guarantee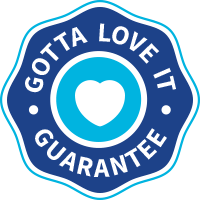 Customer service is extremely important to us. In fact, our company culture was created around the idea of going above and beyond for a truly fantastic customer experience. We want our customers to be 100% happy with every appointment. If there is ever ANY reason this isn't the case, we will come back to re-clean the areas you aren't satisfied with for FREE and make it right.

Lynnwood, WA
Located at the intersection of Interstate 5 and Highway 405, Lynnwood initially had a population of 6,000 people and was dubbed the "Hub City." At only 16 minutes north of Seattle, Lynnwood has over 2,500 businesses. It now has a daytime population of over 150,000 including residents, students, workers and shoppers. The area of Lynnwood was originally owned by the Puget Mill Company and used for logging and timber industry. Over the years the city has evolved from its initial timber industry origins to a modern community of thriving businesses and homes.
In 1889, William Morrice first purchased the 100 acres which is now the site of Alderwood Mall, one of Lynnwood's central shopping hubs. From retail stores, to restaurants, movies, events and nearby lodging, visitors can find everything they need.

If you enjoy getting outside, Lynnwood is home to a number of parks, including one of our favorites, Heritage Park. The park is home to the Wickers Building, constructed by the Puget Mill Company in 1919. The building once included the area's first post office and general store on the first floor and the living quarters for the shopkeeper's family on the second.
Whether you enjoy riding your bike, walking or jogging, another favorite outside option to explore is the Interurban Trail. The 4 mile Lynnwood portion of the trail follows the route originally used by the Interurban Trolley, which ran between Seattle and Everett from 1910 to 1939. Parking for the trail is located at the Lynnwood Transit Center and South Lynnwood Park.