Carpet Cleaning Shoreline, WA
A Smarter, Lasting Clean™
Traditional cleaners use soaps and harsh chemicals that leave a sticky residue, attracting dirt over time. Our patented technology cleans with Zr Water® - a powerful cleaner that is non-toxic and completely safe for people, pets, and the planet. When you call the Experts at Zerorez® Carpet Cleaning Shoreline, you will enjoy surfaces that stay cleaner and longer without dirt-attracting residue.
Zr Water® Cleaner
Zerorez® is the only company that uses patented Zr Water® cleaning technology. That is why we are the leading carpet cleaner in Shoreline. Zr Water® does not use soap or toxic chemicals, which actually makes it more effective at cleaning your home's carpet and other surfaces. Leaving zero soapy dirt-attracting residue behind means your carpets stay cleaner, longer. Plus, Zr Water® is beyond green™, which means it is safe for your family, pets and the environment.

Cleaning Surfaces that Matter Most
Experience Clean!
Contact us today to experience clean!

Experience Clean!
Contact us today to experience clean!

Carpet Cleaning Shoreline

An independent laboratory has confirmed Zerorez® is the most effective cleaning system in the nation. We leave less moisture and soiling behind than leading competitors. Zerorez® is a Platinum rated carpet cleaner by the Carpet and Rug Institute (CRI). As a locally owned and operated Seattle area company, we are thrilled to provide the best service and the most value to our customers. Whether you have an urgent carpet cleaning emergency, or would like to get on a maintenance routine, our skilled technicians are 100% up to the task.
But don't just take our word for it, check out what your Shoreline area neighbors are saying about us and why we have over 9,500 4.9/5 Star reviews.

The technician did a really good job. He even got stains out that I didn't think he would. The carpet was also semi-dry so it didn't take long for it to dry completely.

~ Monica - Shoreline
Great service with an excellent product! Technician was courteous, very prompt, and explained all the options and the processes available very thoroughly. I have a a great deal of respect for this company and will continue to use them!

~ Eric - Shoreline
Experience Clean!
Contact us today to experience clean!

Gotta Love It Guarantee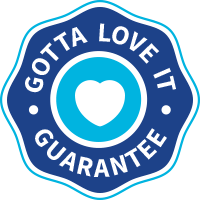 Customer service is extremely important to us. In fact, our company culture was created around the idea of going above and beyond for a truly fantastic customer experience. We want our customers to be 100% happy with every appointment. If there is ever ANY reason this isn't the case, we will come back to re-clean the areas you aren't satisfied with for FREE and make it right.

Shoreline, WA

The city of Shoreline, Washington, is located just north of Seattle. Shoreline has a unique history dating back to original settlements in the 1800's. One of the primary draws for both tourists and locals alike is its spectacular location next to the beautiful Puget Sound. From gorgeous views of the Puget Sound to nature trails like the Burke Gilman, beach access, restaurants and unique boutiques, Shoreline offers plenty of fun things to do for everyone.

One of our favorite things to do in Shoreline is visit Richmond Beach Saltwater Park. No matter the time of year or the weather, beachgoers love the stunning beach views and amazing sunsets. Unlike some beaches in the area, it is dog friendly so the whole family can enjoy a day at the beach. Great for kids and water sports enthusiasts. It also offers picnic amenities as well as information on the unique marine life in the area.
Another fantastic park in Shoreline is the Kruckeberg Botanic Garden. A rare mix of Pacific Northwest native plants and uncommon exotics set in a naturalistic wooded setting is present in this four-acre public garden. Many of the trees in the park are the biggest or most unique in Washington. At more than 2,000 species of plant life, which include native and exotic conifers, hardwoods, rhododendrons, magnolias, ferns and soil coverings, it may take more than just one visit to see them all! Over 40 bird species have been recorded by birdwatchers while visiting the Garden.