Carpet Cleaning Bothell, WA
A Smarter, Lasting Clean™
Traditional cleaners use soaps and harsh chemicals that leave a sticky residue, attracting dirt over time. Our patented technology cleans with Zr Water® - a powerful cleaner that is non-toxic and completely safe for people, pets, and the planet. When you call the Experts at Zerorez® Carpet Cleaning Bothell, you will enjoy surfaces that stay cleaner and longer without dirt-attracting residue.

Zr Water® Cleaner
Zerorez® is the only company that cleans home carpet and other surfaces in the Bothell area using patented Zr Water®. Zr Water® eliminates the need to use soaps and harsh chemicals, and is completely safe for your family and pets. The Zerorez® cleaning process leaves zero soapy residue behind so your home stays cleaner, longer!

Cleaning Surfaces that Matter Most
Experience Clean!
Contact us today to experience clean!

Experience Clean!
Contact us today to experience clean!

Carpet Cleaning Bothell

An independent laboratory has confirmed Zerorez® is the most effective cleaning system in the nation. We leave less moisture and soiling behind than leading competitors. Zerorez® is a Platinum rated carpet cleaner by the Carpet and Rug Institute (CRI). As a locally owned and operated Seattle area company, we are thrilled to provide the best service and the most value to our customers. Whether you have an urgent carpet cleaning emergency, or would like to get on a maintenance routine, our skilled technicians are 100% up to the task.
But don't just take our word for it, check out what your Bothell area neighbors are saying about us and why we have over 9,500 4.9/5 Star reviews.

Our 30 year old carpet looks almost new after Zerorez. We were going to replace it but not now. The Tech was professional and on time.

~ George - Bothell
The tech was very professional, respectful, listened to all our concerns, kept his mask on all the time and worked very efficiently. He left our carpet like new. We will definitely recommend you to all our family and friends.

~ Hermie - Bothell
Experience Clean!
Contact us today to experience clean!

Gotta Love It Guarantee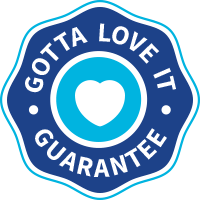 Customer service is extremely important to us. In fact, our company culture was created around the idea of going above and beyond for a truly fantastic customer experience. We want our customers to be 100% happy with every appointment. If there is ever ANY reason this isn't the case, we will come back to re-clean the areas you aren't satisfied with for FREE and make it right.

Bothell, WA
Bothell has been ranked one of the best suburbs in Washington. In the last few years Bothell's downtown has grown significantly. Once only offering a few mom-and-pop stores, the downtown area is now a destination location for locals. Main Street is full of cafes, a brewhouse, restaurants, antique shops and other fun things to do. Every year Bothell hosts the Summer Wine, Beer & Spirits Walk where many bars and restaurants showcase their wines, beers, ciders, and spirits as well as light bites.
One local favorite is McMenamins Anderson School. Originally a jr. high school named after the school's first Principal, Wilbert A. "Andy" Anderson, it has been turned into a multi-faceted place of recreational enjoyment. The converted school hosts events, has a brewery and several restaurants and bars. You can even play pinball, see a movie or go swimming.
If fitness is your thing or just like being out in nature, part of the amazing Burke Gilman Trail runs through Bothell along the winding slough.