Carpet Cleaning Redmond, WA
A Smarter, Lasting Clean™

Traditional cleaners use soaps and harsh chemicals that leave a sticky residue, attracting dirt over time. Our patented technology cleans with Zr Water® - a powerful cleaner that is non-toxic and completely safe for people, pets, and the planet. When you call the Experts at Zerorez® Carpet Cleaning Redmond, you will enjoy surfaces that stay cleaner and longer without dirt-attracting residue.
Zr Water® Cleaner
Zerorez® is Redmond's leading carpet cleaner because we are the only company that can clean carpet and other home surfaces with patented Zr water™. Zr water™ is completely safe for your family and eliminates the need for harsh soaps, shampoos and detergents. This safe and effective cleaning process leaves zero soapy, sticky, dirt attracting residue behind so your home will stay cleaner longer!

Cleaning Surfaces that Matter Most
Carpet Cleaning Redmond, WA

At Zerorez® Carpet Cleaning Redmond, we pride ourselves on the fact that we leave nothing in your carpet, rugs, tile & grout, or upholstery that does not belong there. We have a high success rate with stain removal as our professional technicians are able to remove stains from your surfaces that you may have thought would never go away. Unlike many carpet cleaners in Redmond, we make sure that no soapy residues, harsh chemicals, or extra water is put into your carpet and left behind. We are well aware of the long-term consequences of cleaning with soap, harsh chemicals, or too much water. Carpet cleaning using soap or detergent will leave behind a sticky residue that will act like a dirt magnet. Using a carpet cleaner with harsh chemicals can be dangerous for you, your family, your pets, and can even ruin your carpets. Using lots of water to steam the surface in an attempt to make the carpet cleaner, instead leads to the creation of a breeding ground for nasties and offensive odors under the carpet padding.
To combat these common carpet cleaning issues, Zerorez® has come up with a revolutionary cleaning process that will make your carpets stay cleaner longer. Zerorez® Carpet Cleaning uses a patented process that loosens embedded dirt with Zr water™ then extracts the water with a powerful airflow wand. This wand recaptures 2X the amount of water that traditional carpet cleaning tools do. Our zr process™ guarantees no flooded carpet padding, and No Residue® left behind.
Experience Clean!
Contact us today to experience clean!

We Clean More Than Just Carpets
Our unique Zerorez® cleaning process is good at cleaning more than just carpet! So, in addition to blowing your mind with how clean we can get your carpets, we also specialize in Air Duct Cleaning, Hardwood Floor Cleaning, Pet Odor Treatment, Upholstery Cleaning, Area Rug Cleaning, Tile & Grout Cleaning, Air Duct Cleaning, Granite Cleaning, Mattress Cleaning, and Leather Cleaning. So, whatever surface in your home needs a good, deep, and environmentally friendly cleaning, our professionally trained technicians are the ones for the job. Request an appointment with Zerorez® Redmond, WA, today, and be on your way to having that clean home you've been longing for.

What Your Redmond Neighbors Are Saying

Zerorez® has been ranked the #1 cleaning system in the nation by an independent laboratory and has the highest Platinum approval rating from the Carpet and Rug Institute. We are a local Redmond area company, and are proud to provide the best service and the best value to our community. Whether you need to take care of an urgent carpet cleaning issue or are looking for a routine maintenance cleaning, our skilled employees are here for you.
But don't just take our word for it, check out what your Redmond area neighbors are saying about us and why we have over 9,500 4.9/5 Star reviews.
The carpets look amazing - even my high trafficked stairs and the house just feels fresh.

~ Nancy E. - Seattle
Zerorez® was recommended to us by a carpet salesmen. He said, "you don't need new carpet, you just need Zerorez®.". That's a true story. He was right!
~ Jerrie C. - Seattle
Experience Clean!
Contact us today to experience clean!

Gotta Love It Guarantee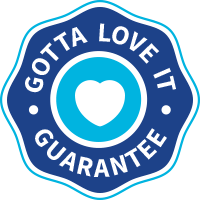 Customer service is extremely important to us. In fact, our company culture was created around the idea of going above and beyond for a truly fantastic customer experience. We want our customers to be 100% happy with every appointment. If there is ever ANY reason this isn't the case, we will come back to re-clean the areas you aren't satisfied with for FREE and make it right.

Redmond, WA
If you like to get out on the water or play on a sandy beach, Idylwood Park is the place for you! Idylwood Park is a beautiful area on the shore of Lake Sammamish. The park features a beach for swimming, a pier for fishing, picnic shelters, a playground area, and lots of large open grass areas. Whether you prefer wading on the beach or taking a paddle boat across the water, Idylwood Park is the perfect place for an afternoon of fun.
Another place to enjoy the outdoors in Redmond, WA, is at Grass Lawn Park. Here, there are always activities happening on the tennis courts, softball fields, soccer fields, fitness court, and basketball courts. Aside from sports, Grass Field Park is a popular spot to bring a picnic for a nice meal on the grass, then spend time exploring the nature trails and children's play areas.