Carpet Cleaning Marysville, WA
Experts in the Science of Clean™

Traditional cleaners use soaps and harsh chemicals that leave a sticky residue, attracting dirt over time. Our patented technology cleans with Zr Water® - a powerful cleaner that is non-toxic and completely safe for people, pets, and the planet. When you call the Experts at Zerorez® Carpet Cleaning Marysville, you will enjoy surfaces that stay cleaner and longer without dirt-attracting residue.
Zr Water® Cleaner
Do you need your carpet, area rugs, tile and grout, office furniture, or other living surfaces professionally cleaned? Zerorez Carpet Cleaning Marysville offers both one-time and regularly scheduled cleanings for commercial businesses in the Puget Sound area. No carpet cleaner can match the effectiveness and efficiency of Zerorez® patented Zr Water® cleaning system.

The carpets look amazing - even my high trafficked stairs and the house just feels fresh.

~ Nancy E. - Seattle
Zerorez was recommended to us by a carpet salesmen. He said, "you don't need new carpet, you just need Zerorez.". That's a true story. He was right!

~ Jerrie C. - Seattle
Experience Clean!
Contact us today to experience clean!

Revolutionary Cleaning Services Offered in Marysville

Zerorez® is one of the best carpet cleaning companies Marysville has to offer because of our revolutionary cleaning services. In addition to our outstanding carpet cleaning that is safe for kids, babies, pets, and the environment, Zerorez® offers more professional cleaning services that will improve the health and cleanliness of your home. Those services provided in Marysville include:
Professional carpet cleaning services
Area rug cleaning services
Tile and grout cleaning services
Upholstery cleaning services
Professional couch cleaning services
Sofa cleaning services
Pet odor removal services
Pet stain remover
Mattress cleaning services
Hardwood floor cleaning services
Laminate floor cleaning services
Experience Clean!
Contact us today to experience clean!

Gotta Love It Guarantee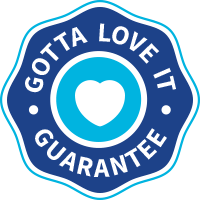 Customer service is extremely important to us. In fact, our company culture was created around the idea of going above and beyond for a truly fantastic customer experience. We want our customers to be 100% happy with every appointment. If there is ever ANY reason this isn't the case, we will come back to re-clean the areas you aren't satisfied with for FREE and make it right.